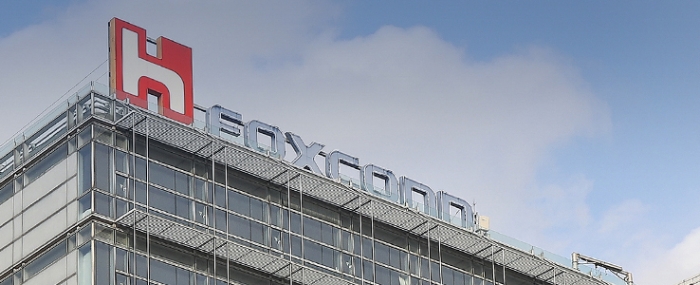 Business |
Foxconn and Stellantis JV to design and sell semiconductors for automotive
Stellantis and Foxconn are teaming up to create SiliconAuto, a 50/50 joint venture dedicated to designing and selling a family semiconductors to supply the automotive industry, including Stellantis, starting in 2026.
The joint venture combines Foxconn's development capabilities and domain expertise in the ICT industry with Stellantis' understanding of diverse mobility needs. The end goal? to have SiliconAuto become an auto-industry-centric source of semiconductors for the growing number of computer-controlled features and modules, particularly those needed for EVs.
"Stellantis will benefit from a robust supply of essential components, which is critical to fueling the rapid, software-defined transformation of our products," says Stellantis Chief Technology Officer Ned Curic, in a press release. "Our goal is to build vehicles that seamlessly connect with our customers' daily lives and deliver class-leading capabilities years after they leave the assembly line. With this joint venture, we can create purpose-built innovations with an efficient partnership."
SiliconAuto will be headquartered in the Netherlands. The management team includes executives from both founding partners. Stellantis will provide input to SiliconAuto to enable and deliver capabilities needed by future battery electric vehicles and multi-energy vehicle platforms.
"We look forward to a future of extraordinary EV mobility underpinned by the vertical integration capabilities and resources SiliconAuto secures for our partners," says Foxconn Chief Product Officer Jerry Hsiao. "The collaborative energy will propel our customers to become more competitive."
The joint venture is the product of a December 2021 agreement between Stellantis and Foxconn to develop a family of semiconductors for automotive applications.