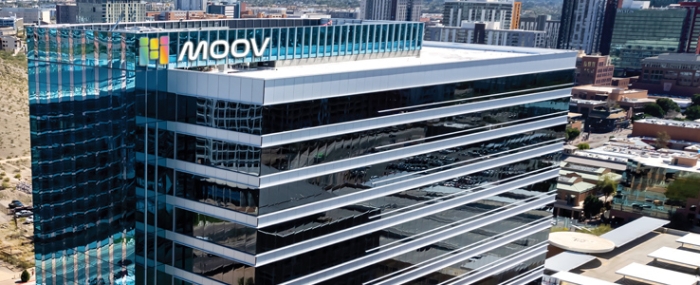 Business |
Moov Technologies officially opens its new HQ in Arizona
Moov, which operates a marketplace for used semiconductor equipment, has celebrated the grand opening of its new headquarters in Tempe, Arizona.
As previously reported by Evertiq, the company will occupy the entire 16th floor of new office space at 100 Mill, spanning about 32,000-square-feet. The new space will house Moov's growing headcount – which more than doubled in 2022 and is expected to grow by another 50-75% in greater Phoenix this year. The new headquarters will support 180 new jobs.
"The opening of Moov's new headquarters here in Tempe is the culmination of years of hard work and collaboration," says Arizona Governor Katie Hobbs, in a press release. "Moov joins a growing list of bold, cutting edge companies who are strengthening Arizona's economy and putting us ahead of the global competition."
Moov announced Tempe as the site of its new headquarters in 2022 after relocating from California in 2021.
"Arizona continues to do an excellent job incentivsing chipmakers to invest in building and expanding locally," says Steven Zhou, CEO and Co-Founder, Moov. "It is critically important that, once here, chipmakers have the infrastructure and partners they need to be successful. We see Moov as substantially contributing in this capacity by enabling manufacturers to reliably, securely, and efficiently procure current and mature semiconductor equipment as well as recoup value on surplus and idle tooling."
Moov has helped local manufacturers buy and sell millions of dollars in pre-owned manufacturing equipment in the past year. The company helps manufacturers easily and reliably buy and sell equipment to nimbly scale.