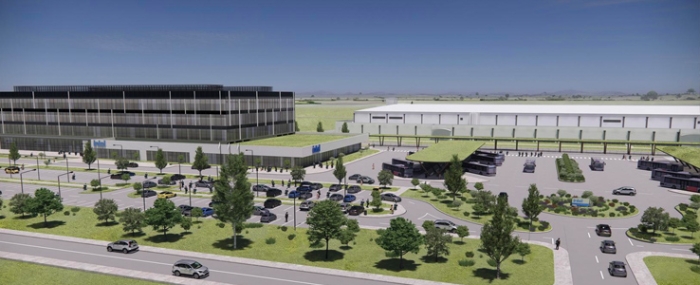 Business |
Intel to invest billions in new Polish expansion
Intel has selected an area near Wrocław, Poland, as the site of a new cutting-edge semiconductor assembly and test facility. With an investment of USD 4.6 billion, the facility will help meet critical demand for assembly and test capacity that Intel anticipates by 2027.
When completed, the facility – which will have the capacity to expand – will support approximately 2,000 Intel employees. The construction of the facility is also expected to create several thousand more jobs. Intel states in a press release that the design and planning for the facility will begin immediately, with construction to commence pending European Commission approval.
Intel's planned investment in Poland, combined with its existing wafer fabrication facility in Leixlip, Ireland, and its planned wafer fabrication facility in Magdeburg, Germany, will help create an end-to-end leading-edge semiconductor manufacturing value chain in Europe. It is also believed that it will be a catalyst for additional ecosystem investments.
"Poland is already home to Intel operations and is well positioned to work with Intel sites in Germany and Ireland. It is also very cost-competitive with other manufacturing locations globally and offers a great talent base that we are excited to help to grow," says Intel CEO Pat Gelsinger, in the press release. "We're grateful for the support from Poland as we work to grow the local semiconductor ecosystem and contribute to the EU's goal of creating a more resilient and sustainable semiconductor supply chain."
The company says that it chose Poland as the location for the new site for several reasons, including its infrastructure, strong talent base and excellent business environment. The new site is also well positioned to work with Intel's wafer fabrication site planned for Germany and its existing wafer fabrication site in Ireland.