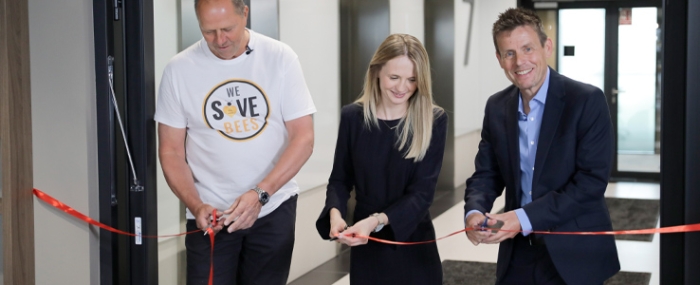 Business |
Farnell opens the doors to its new office in Krakow, Poland
On 15 June 2023, Farnell officially relocated to the company's new offices in Krakow. With the opening, 130 employees relocate to the new facility as the global distributor of electronic components, products and solutions commits to a long-term future in Poland.
After first opening a Krakow office in 2012, the new 1200 square metre office has been designed to embrace changes in the ways that employees now work at Farnell, with a mix of full-time office occupation and hybrid homeworking.
Farnell's first Krakow office employed 30 people supporting customers across Eastern Europe. The team has since more than quadrupled in size to include employees working in areas of the business including customer service, sales, asset management, quotes, marketing, technical support, legal, translations and customer lifecycle management.
"After celebrating our 10-year anniversary in Krakow last year, we are delighted to have taken the next step on our growth journey by opening this fantastic new office space. By relocating to these high-quality facilities, we are ensuring that our more than 130 colleagues continue to deliver the very best in high service distribution for thousands of customers across 26 countries, working in 15 different languages," says Sabina Rozlach, Farnell Commercial Centre Director Eastern Europe, in a press release.
The opening of the new Krakow office is Farnell's latest investment in EMEA operations, after the completion of a GBP 6 million refurbishment of the company's global head office in Leeds, UK in September 2022.