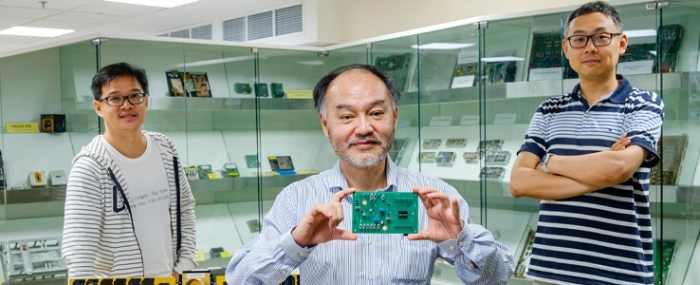 Business |
Airbus Ventures invests in Singapore-based deeptech startup
Airbus Ventures is investing in Zero-Error Systems (ZES), a company specialising in high-reliability semiconductor solutions for space and power management applications.
With participation from the Dart Family Office and Airbus Ventures, among others, this oversubscribed USD 7.5 million Series A funding round will expand the company's global sales and marketing efforts, as well as accelerate its product roadmap, meeting a growing demand for radiation protection, power reliability, and data integrity solutions specifically designed for Low Earth Orbit satellites, deep space rovers and landers.
In recent years, there has been a notable increase in companies developing application-rich satellites and high-precision space robots for lunar and Mars missions. While software and algorithms play a crucial role in driving intelligence, hardware and semiconductor innovations are equally important in supporting the high processing power required, ensuring reliability in extreme environments, and enabling higher power density in energy-constrained satellites, while prolonging their lifespan in space.
"Many aerospace companies rely on Commercial Off-the-Shelf (COTS) semiconductor devices for their satellite electronics systems, which are not designed to withstand the harsh conditions of space," says Dr. Shu Wei, Chief Technology Officer and Co-Founder of ZES, in a press release. "Our capabilities address essential power reliability and data integrity concerns by safeguarding COTS semiconductor devices from malfunctions with our patented radiation hardening technologies."
A university spin-off from Nanyang Technological University Singapore, ZES was founded in 2019 by experienced semiconductor industry veterans and integrated circuit design experts with deep understanding of semiconductor device characteristics, their behavior in various radiation scenarios, and the essential radiation-hardened mechanisms required to protect semiconductors' physical integrity.
This latest financing will also support the company's R&D activities in Singapore, while facilitating customer design-in activities globally.