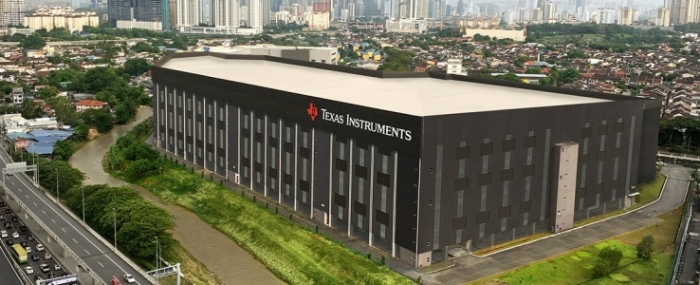 Business |
Texas Instruments to open two new assembly and test factories in Malaysia
The plants in Kuala Lumpur and Melaka will support TI's plan to bring 90% of its assembly and test operations 'in-house' by 2030
Texas Instruments currently operates 15 manufacturing sites worldwide, including wafer fabs, assembly and test factories, and bump and probe facilities. However, it wants to build more so that it can manufacture at least 90% of its products internally by the end of the decade.
Now, it has revealed that it will build two new facilities in Malaysia. TI purchased the building next to its existing factory in Kuala Lumpur. It says it will spend up to MYR 9.6 billion to convert the building into an assembly and test plant across more than 1 million square feet of cleanroom space.
Construction is expected to start later this year, with production to begin as early as 2025. It will create nearly 1,300 additional local jobs at full build.
The Melaka site has a similar provenance. It too will be located next to an existing TI assembly and test factory. The new factory will include more than 400,000 square feet of cleanroom space and will cost around MYR 5 billion. It is expected to go live in 2025 with 500 employees.
At full production, the two factories will assemble and test hundreds of millions of analogue and embedded processing chips every day. The chips will go into electronics in a range of products – from renewable energy sources to electric vehicles.
"These investments are part of TI's long-term strategy to expand our internal manufacturing capacity to support the increasing need for semiconductors and provide greater assurance of supply. TI is proud to have been operating in Malaysia for more than 50 years, and our decision to expand our back-end manufacturing is a reflection of the talented and growing team in Malaysia that will be critical to TI's future," said Yogannaidu Sivanchalam, Vice President, Assembly and Test Manufacturing Operations at TI in a press release.