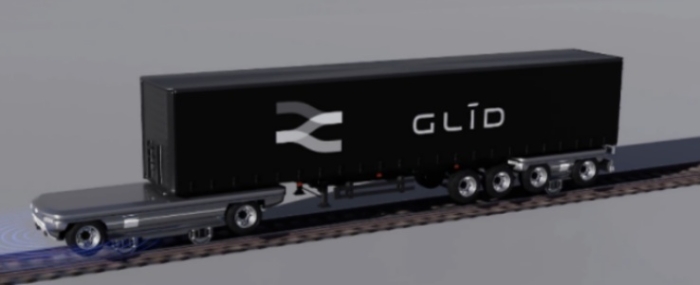 Business |
Genesis Electronics confirms manufacturing deal with Bart
The agreement will give Bart the exclusive right to manufacture Genesis's all-electric Glid units.
US based Genesis Electronics has signed a binding exclusive manufacturing partnership agreement with compatriot Bart Manufacturing. The deal will see Bart start production of Genesis's Glid units at the end of the summer at its facility in Stockton, California.
Genesis bought Glid last October. As part of the purchase, it acquired the latter's autonomous road to electric rail shipping technology. This tech enables two specially-made "Glider" vehicles to move autonomously under a fully-loaded semi-trailer. Once the trailer is lifted off the ground, the Gliders, can mount railroad tracks and then travel at speeds of up to 70-80 mph.
Genesis says this offers a compelling alternative to diesel and gas transportation and overcomes driver shortages, railroad union strikes and congestion in ports.
Now, it is accelerating its development of Glid through this deal with Bart. The partners say the project will start with a Beta Program followed by a commercialisation process through to 2029.
"Our customised electro mechanical manufacturing approach, combining all elements of our product and services portfolio, makes Bart's proposition highly competitive – in capital efficiency, launch reliability and speed to market," said Bart President, Joel Weissbart. "Our collaboration with Glid is an excellent example demonstrating the unique capabilities Bart offers as the go-to supplier when it comes to delivering world-class technologies and apparatus for our customers."