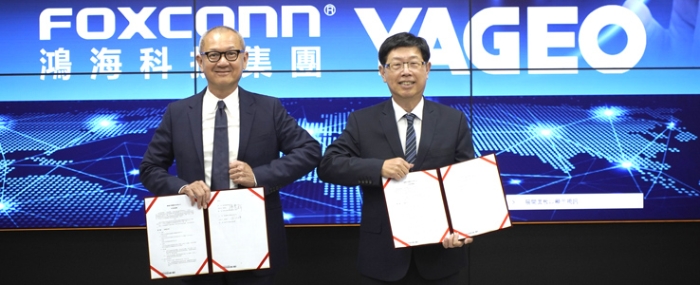 Business |
XSemi to transfer its IC and SiC product lines to Foxconn
Hon Hai Technology Group (otherwise known as Foxconn) and Yageo Group say that XSemi Corporation, the semiconductor joint venture of the two companies, will transfer its IC and SiC product and module business to Hon Hai's newly set up IC design subsidiary for an all-cash consideration of NTD 204 million (USD 6.63 million).
Along with the transaction, the two major shareholders will adjust the shareholding structure of XSemi with Yageo and Hon Hai holding 55% and 45%, respectively, of XSemi shares.
EMS provider Foxconn and component solution provider Yageo formed XSemi back in 2021. It is an IC design company specialising in analog and power semiconductors, mainly focusing on the design, development, and manufacturing of automotive, communication, and industrial power management and discrete devices and modules. With the resources and support of the two major companies, XSemi's team successfully completed the setup of the team and the environment for product development.
Within 2 years, XSemi started to ship the power management IC and MOSFET products to its computing, consumer, and industrial customers. XSemi's SiC power module was first announced and introduced in 4Q22. In May 2022, Hon Hai and Yageo further contributed to XSemi through a new share issuance to participate in domestic MOSFET company APEC's private placement, making XSemi APEC's largest shareholder.
"After this shift in strategy, Hon Hai and Yageo will be able to collaborate on small ICs with a clearer direction. Hon Hai will take over XSemi's R&D efforts in the past two years in the specified areas, incorporating its auto ICs into our EV solutions through its own reference design. It will not only contribute to Hon Hai's cost effectiveness but more importantly to offer differentiation against its competitors to create values and further satisfy our auto customers," says Hon Hai Chairman and CEO Young Liu in a press release
Hon Hai's new IC design subsidiary will obtain XSemi's IC and SiC product team to accommodate Hon Hai's deadline for producing its EV products at the end of 2023. After the transfer, this new entity will work closely with related divisions within Hon Hai to co-develop its new EEA solutions.
"Through this new strategic development after the carve-out, we have refined YAGEO and Hon Hai's strategic focus on semiconductor, which will in turn optimise the resources to push XSemi to a different level. With further focus on MOSFET development, it will also be another important milestone for Yageo to expand its footprint in active components," says Yageo Chairman Pierre Chen in the press release.