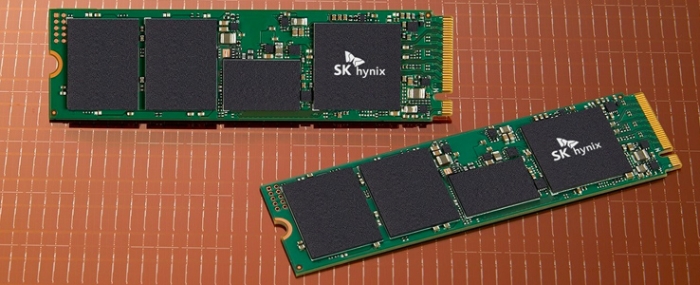 Components |
SK hynix start mass production of 238-layer 4D NAND
SK hynix has started mass production of its 238-layer 4D NAND Flash memory, following the development in August 2022, and that product compatibility test with a global smartphone manufacturer is underway.
"SK hynix has developed solution products for smartphones and client SSDs which are used as PC storage devices, adopting the 238-layer NAND technology, and has moved into mass production in May," the company states in a press release.
The 238-layer product – the smallest NAND in size – has a 34% higher manufacturing efficiency compared to the previous generation of 176-layer, resulting in a significant improvement in cost competitiveness. The company states that it expects these products to drive earnings improvement in the second half of the year
Besides, with a data-transfer speed of 2.4Gb per second, a 50% increase from the previous generation, and an approximately 20% increase in read and write speed, SK hynix is confident that it will be able to deliver improved performance to the smartphone and PC customers using this technology.
Once the product compatibility test with the unnamed global smartphone manufacturer is completed, SK hynix will begin supplying the 238-layer NAND product for smartphones, and expand the technology across its product portfolios such as PCIe 5.0 SSDs and high-capacity server SSDs going forward.
"We will continue to overcome NAND technology limitations and increase our competitiveness so that we can achieve a bigger turnaround than anyone else during the upcoming market rebound," says Jumsoo Kim, Head of S238 NAND at SK hynix in the press release.