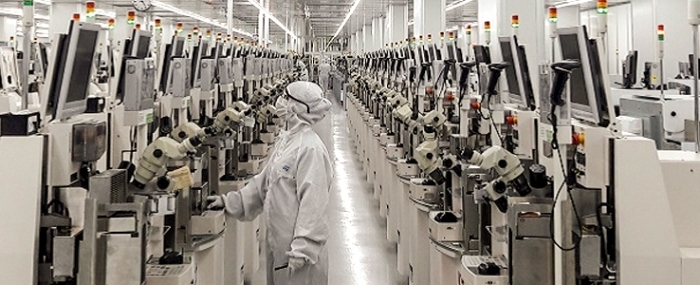 Business |
ST team up with Sanan to advance SiC ecosystem in China
STMicroelectronics and Sanan Optoelectronics have signed an agreement to create a new 200mm silicon carbide device manufacturing JV in Chongqing, China.
The new SiC fab is targeted to start production in the fourth quarter of 2025 and full buildout is anticipated in 2028, a press release reads. The fab will support the rising demand for car electrification in the country as well as for industrial power and energy applications.
In parallel, Sanan Optoelectronics will separately build and operate a new 200mm SiC substrate manufacturing facility to fulfil the JV's needs, using its own SiC substrate process.
The JV will make SiC devices exclusively for STMicroelectronics, using ST's own SiC manufacturing process technology, and serve as a dedicated foundry to ST.
To reach this goal, the full buildout of the JV is expected to cost approximately USD 3.2 billion, including capital expenditures of about USD 2.4 billion over the next 5 years. This will be financed by contributions from STMicroelectronics and Sanan Optoelectronics, local government support, and loans to the JV.
"China is moving fast towards electrification in Automotive and Industrial and this is a market where ST is already well-established with many engaged customer programs. Creating a dedicated foundry with a key local partner is the most efficient way to serve the rising demand of our Chinese customers. The combination of Sanan Optoelectronics' future 200mm substrate manufacturing facility with the front-end JV and ST's existing back-end facility in Shenzhen, China will enable ST to offer our Chinese customers a fully vertically integrated SiC value chain," said Jean-Marc Chery, President and CEO of STMicroelectronics, in the press release.
Jean-Marc Chery continues to describe the new JV as an important step to further scale up the company's global SiC manufacturing operations, coming in addition to the company's investments in Italy and Singapore.
The completion of the project is subject to regulatory approvals, the press release reads. No further information regarding size, capacity or employment numbers has been made official.