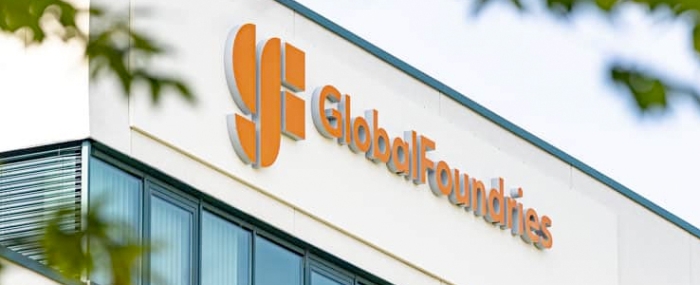 Business |
US DoD accredits GF's fab in New York
The US Department of Defense (DoD), through the Defense Microelectronics Activity (DMEA), Trusted Access Program Office (TAPO), has accredited GlobalFoundries' advanced manufacturing facility in Malta, New York, as a Category 1A Trusted Supplier with the ability to manufacture secure semiconductors for a range of critical aerospace and defense applications.
The latest milestone in the longstanding partnership between the DoD and GF, the accreditation was enabled by GF's ability to meet DoD requirements for having stringent security processes, equipment, and oversight in place to accept and protect sensitive information and manufacture Trusted chips in a way that ensures they are secure and uncompromised. These securely manufactured chips include those manufactured on GF's 12nm FinFET technologies, and will be used in DoD systems on land, air, sea, and in space.
"The secure manufacturing of semiconductors is critical to safeguarding the confidentiality, integrity, and reliability of the technology that powers our modern world, and nowhere is this more important than aerospace, defense, and critical infrastructure systems," says Dr. Thomas Caulfield, president and CEO of GF, in a press release. "We are proud to deepen our relationship with the Defense Department, and to receive DMEA accreditation at our New York manufacturing facility. GF's differentiated chip technologies provide optimized performance for critical DoD systems, and we are uniquely positioned by our ability to provide secure semiconductor manufacturing at scale."
In 2022, the DoD, through the Manufacturing Capability Expansion and Investment Prioritization (MCEIP) Directorate, entered a USD 117 million agreement with GF to provide a strategic supply of US-made semiconductors built in Malta, New York, on GF's differentiated 45nm SOI platform. This accreditation adds to GF's New York Facility's compliance with US International Traffic in Arms Regulations (ITAR) and highly restrictive Export Control Classification Numbers under the Export Administration Regulations (EAR). GF also manufactures Trusted semiconductor chips for the DoD at its facility in Vermont.