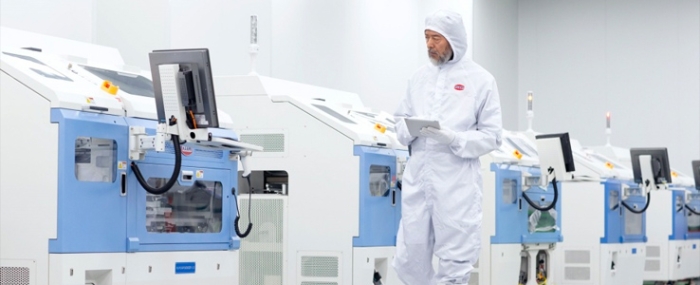 Business |
South Korea's Hanmi Semiconductor launches subsidiary in Vietnam
The move by the chip equipment maker is more evidence of Vietnam's emerging status as a major production hub for global semiconductor firms.
Hanmi launched in 1980 and specialises in equipment that cuts, cleans and inspects semiconductors. It has more than 300 customers, including Taiwan's ASE.
Now it has set up a local subsidiary, Hanmi Vietnam, in the northern Bac Ninh region. Its launch is not the first to target Vietnam, which is drawing interest from global semiconductor firms thanks to its political stability, labour force and proximity to the Asian high-tech supply chain, as pointed out by The Korea Economic Daily.
Other companies to have committed to Vietnam include Samsung Electronics, which has made investments totalling USD 20 billion. Last year, Samsung Electro-Mechanics unveiled plans to invest USD 2.27 billion to bolster its next-generation semiconductor substrate flip chip ball grid array (FC-BGA) business.
Additionally, Intel is rumoured to be preparing a USD 1.31 billion investment in the Ho Chi Minh City Hi-Tech Park.