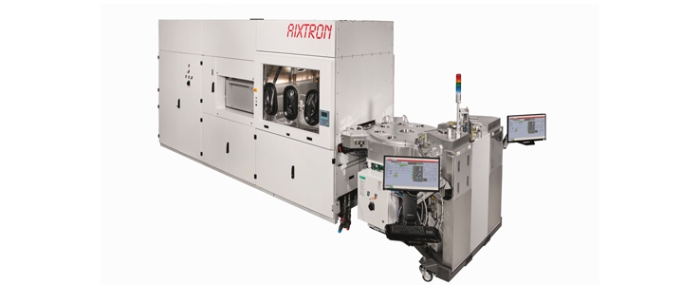 Business |
Navitas Semiconductor investment program 'could support an additional $200m in annual production'
The US power-semiconductor company is kicking off its new investment program with $20 million to enable a three-reactor SiC epi-growth facility at its US HQ.
Navitas Semiconductor describes itself as the only pure-play, next-generation power-semiconductor company. Its focus markets include mobile, consumer, data centre, EV, solar, wind, smart grid, and industrial.
Now, it has announced the first in a series of strategic manufacturing investments. It says the funding will increase control, reduce costs and enhance revenue capacity for its GeneSiC silicon carbide (SiC) power semiconductors.
The first USD 20 million will develop its three-reactor SiC epi-growth facility in Torrance, California. It will add a SiC epitaxial (or "epi") layer onto a raw SiC wafer, which is the first step in manufacturing individual SiC power devices. The first AIXTRON G10-SiC epitaxy reactor, with 6-inch and 8-inch wafer capability, is expected to be fully qualified and in production in 2024.
Navitas says this expansion could support an extra USD 200 million in annual production. This is significant given that the company recently announced USD 760 million of estimated potential future business, based on expressed customer interest for qualified programs.
"Adding a high-quality SiC epi-layer onto a raw SiC wafer is a critical process step prior to individual device manufacturing, and adding the AIXTRON in-house epi capability to existing subcontract process flows expands available capacity, lowers finished wafer cost, increases quality and reduces cycle times," said Dan Kinzer, co-founder and CTO of Navitas in a press release.