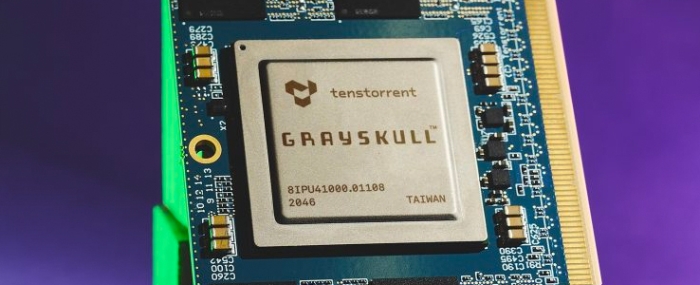 Business |
Tenstorrent partners with LG to build AI and RISC-V chiplets
Tenstorrent and LG Electronics are collaborating to build a new generation of RISC-V, AI, and video codec chiplets to potentially power LG's future premium TV and automotive products and Tenstorrent's data center products.
Through this collaboration, LG will receive artificial intelligence and RISC-V CPU technology from Tenstorrent that is ideally suited to drive AI-enhanced features and high-performance computing in LG's future premium TV's, high-performance automotive chips and other smart products.
Led by industry veteran and CPU architect CEO Jim Keller, Tenstorrent is touted as the only company with the right technology that enables LG to take control of their own silicon roadmaps.
Tenstorrent and LG will collaborate at chiplet-level and/or IP-level to deliver video processing capability into Tenstorrent's future data center products. Video is responsible for 65% of all internet data volume and increasing rapidly.
"It is increasingly important for industry leaders to own their silicon future," says Jim Keller, CEO of Tenstorrent, in a press release. "LG is a giant in our industry, and this collaboration will strengthen their portfolio of technologies for their future chip solutions, providing greater flexibility to differentiate their products."
As part of this collaboration, the two companies will work together to build, test, and deploy silicon based on this chiplet technology.
"This collaboration is just a beginning. Tenstorrent's market leading AI and RISC-V CPU technologies will strengthen SoC competitiveness of LG's future products while our long-time proven video codec technology will help Tenstorrent take control of data center high-performance processor markets," adds Byoung-hoon Kim, CTO of LG. "Chiplets will be tested through this collaboration to see whether they can become a technology platform of collaboration. Tenstorrent and LG will share technology roadmaps and keep extending the scope of collaboration."