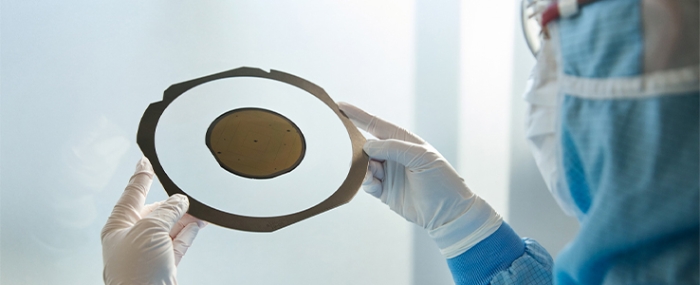 Business |
Apple investments with European suppliers top €20 billion in 2022
Apple's spending with European suppliers has increased more than 50% since 2018, totalling EUR 85 billion over the past five years and more than EUR 20 billion in 2022 alone.
The investments reach more than 4,000 European suppliers and support innovations that can be found in every product Apple makes, from sensors in Apple Watch, to lasers in iPhone, to microcontrollers in Mac.
"Europe's spirit of innovation and incredible talent brought Apple here more than 40 years ago, and the region's contribution to our products has never been stronger," says Cathy Kearney, Apple's vice president of Operations, in a press release. "Our deep partnerships with European suppliers have helped create breakthrough technologies, and we're proud to work closely with suppliers across Europe as we advance our mission to decarbonise our entire global supply chain."
Apple's suppliers in Europe range from large multinational companies to small family-owned businesses. Some have been working with Apple for over 30 years, and new companies join its supply chain each year.
TRUMPF, a family-owned technology company headquartered in Ditzingen, Germany, focuses on industrial lasers, machinery, and technology. The company's high-tech components have been used for a number of Apple products, including a small laser to enable a proximity sensor for iPhone that turns off the screen when it detects an object that is close by — such as when a user holds iPhone up to their ear — saving power and preventing inadvertent touches. To date, TRUMPF has manufactured and delivered more than 1 billion of these small lasers to Apple.
Semiconductor manufacturer STMicroelectronics, with roots in France and Italy, develops and manufactures chips that contribute to the performance and efficiency of Apple devices. For many years, the company has worked with Apple teams on sensors, power management, and wireless integrated circuits for iPhone and other Apple products. STMicroelectronics employs more than 27,000 workers across its European operations, and is investing more than EUR 3.5 billion in 2023 to increase its manufacturing capacity globally, including in France and Italy, where it also manufactures components for Apple devices. This new expansion of manufacturing capacity will support Apple's future needs for microcontrollers as well as wireless, analog, and mixed-signal integrated circuits.
Apple has been carbon neutral for its global corporate operations since 2020, and is focused on its ambitious goal to become carbon neutral across its entire global supply chain and the life cycle of every product by 2030.
The company is now working with its suppliers to drive innovations that protect the planet and spur climate action. STMicroelectronics for instance has been powering its Apple-related operations with 100% renewable energy since 2021. Austrian chip manufacturer ams is one of the latest European companies to join Apple's Supplier Clean Energy Program.
Companies like DSM Engineering Materials in the Netherlands, Infineon in Germany and Austria, and Solvay in Belgium are supporting a range of renewable energy solutions, such as wind projects and onsite solar and innovative structures like virtual power purchase agreements.
Of the European manufacturing partners committed to clean energy, eight are already achieving 100% renewable electricity for their Apple production — including Viscom AG and Victrex. Robert Bosch GmbH, which recently joined Apple's Supplier Clean Energy Program, and VARTA Microbattery GmbH are achieving 100% renewable electricity through green utility power.