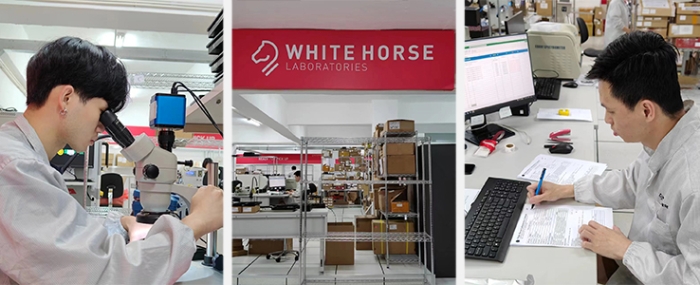 Business |
White Horse Laboratories expands facility to boost services
White Horse Laboratories announces a significant expansion of its Hong Kong facility, emphasising the enhancement of test capabilities to include AS6081 methods A1-A6 and drawing attention to its logistics services.
By reducing the need to transfer samples to its Shenzhen facility for advanced methods, the expansion will eliminate the lead time of the importation process and better address clients' needs.
"This expansion showcases our dedication to delivering exceptional service and solutions customised to the evolving manufacturing and supply chain conditions our customers face, while maintaining the loft standards those customers expect and rely upon," says Mark Rinehart, the Founder and Managing Director of White Horse Laboratories, in a press release.
White Horse Laboratories works to protect the integrity of global supply chains, providing a suite of services designed to safeguard products from counterfeit electronic components and other threats. The expanded
facility equips the company to better serve clients and highlights its commitment to offering a range of services, including programming, packaging, and logistics support