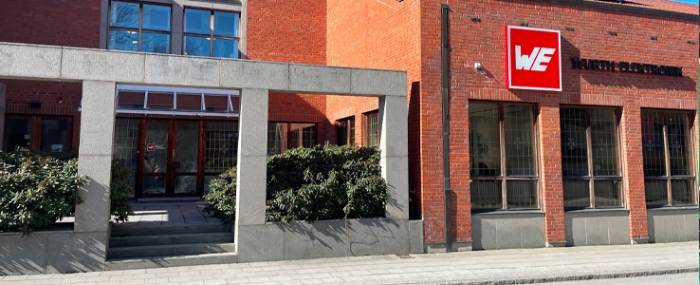 Components |
Würth Elektronik expands its capacities in Sweden
The Swedish subsidiary of the German technology group has moved, something that has resulted in the company getting their hands on significantly more available space.
The manufacturer of electronic and electromechanical components is strengthening its activities in Scandinavia. The expansion in Sweden is the result of positive business development – which also enables the expansion of the sales office, back office, and customer services.
For Robert Vikman, the newly appointed General Manager of Würth Elektronik Sweden AB, this is the second move during his eight years with the company.
"Now, we have space to grow even more," Vikmann says in a press release, "and space is what we need, because we want to expand our technical field and office service. We currently have almost 30 employees in Sweden. Joining the team now are a digital sales manager, who exclusively handles online digital customer calls from our studio in the new office, and a technician for our online chat via the website. We are also expanding our range of wireless modules in the areas of Bluetooth, LTE, Wi-Fi, and sensors, which in turn increases customer demand for local support. I look forward to what lies ahead now.
Vikmann succeeds Martin Danielsson, who has taken up the mantle of Managing Director for NCAB Group Sweden after 18 years in the Würth family.