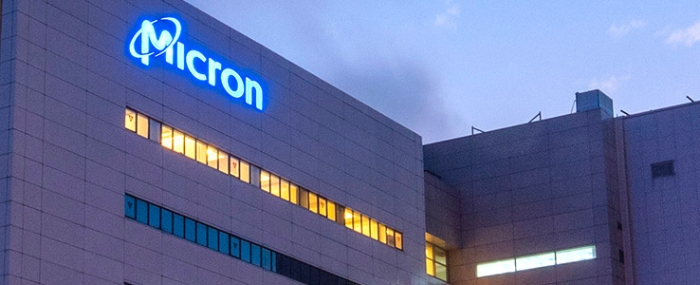 Business |
Micron to bring EUV technology to Japan
Micron Technology says it will be introducing extreme ultraviolet (EUV) technology to Japan to manufacture its next generation of DRAM, the 1-gamma (1γ) node.
Micron will be the first semiconductor company to bring EUV technology to Japan for production, with its Hiroshima fab playing a critical role in the company's development of the 1-gamma node.
The company says that it expects to invest up to JPY 500 billion (EUR 3.35 billion) in 1-gamma process technology over the next few years – with close support from the Japanese government.
The introduction of 1-gamma follows the development of Micron's 1-beta (1β) node, which Micron mass produces in its Hiroshima fab. Micron continues to make progress on its EUV integration plans and expects to ramp EUV into production on the 1-gamma node in Taiwan and Japan from 2025 onwards.
"Micron's Hiroshima operations have been central to the development and production of several industry-leading technologies for memory over the past decade," says Micron President and CEO Sanjay Mehrotra in a press release. "We are proud to be the first to use EUV in Japan and to be developing and manufacturing 1-gamma at our Hiroshima fab. Our plans reflect our continued commitment to Japan, strong relationship with the Japanese government and the exceptional talent of our Micron Hiroshima team."
In recent years, Japan's Ministry of Economy, Trade and Industry (METI) has extended significant investment support and established long-term strategies aimed at laying a strong foundation for leading-edge semiconductor manufacturing, a resilient supply chain and a digital economy in the country.
"Micron is the only company that manufactures DRAM in Japan and is critical to setting the pace for not only the global DRAM industry but our developing semiconductor ecosystem," said Satoshi Nohara, METI Director-General of the Commerce and Information Policy Bureau. "We are pleased to see our collaboration with Micron take root in Hiroshima with state-of-the-art EUV to be introduced on Japanese soil. This will not only deepen and advance the talent and infrastructure of our semiconductor ecosystem, it will also unlock exponential growth and opportunity for our digital economy."