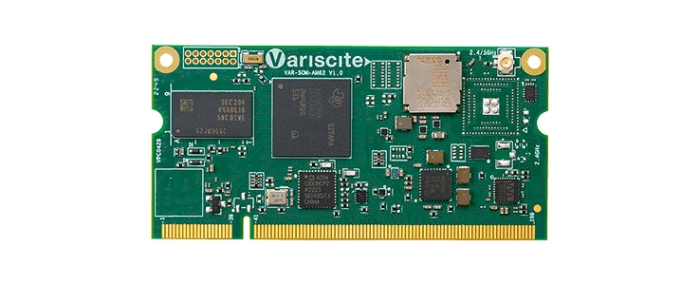 Embedded |
Variscite expands manufacturing capacity with additional production line
Israeli System on Module (SoM) designer, developer and manufacturer, Variscite, has launched a new production line at the company's production facility.
With the increase in manufacturing capacity that the company get access to with the added production line, Variscite will get new muscles to support the expected additional demand for its two newest SoMs baed on Texas Instruments' AM62x and NXP's i.MX93.
"Even during challenging years due to a global pandemic and economic uncertainty, Variscite has added new production lines to help our customers meet their own product development timelines," said Ofer Austerlitz, VP Business Development and Sales of Variscite, in a press release. "This additional production line not only increases our current production capacity, it also allows us to remain flexible and robust in an uncertain market environment with a mission to best support our customers."
Both SoMs are compatible with the VAR-SOM Pin2Pin product family, allowing Variscite's customers to scale at any point of the product lifecycle while using the same carrier board for all platforms. The Pin2Pin family provides an extended lifespan, reduced development time, costs, and risks as well as advanced scalability options from entry-level i.MX6UL modules, through the iMX6 and i.MX 8M families, up to the high-performance i.MX 8X and i.MX 8QuadMax modules.