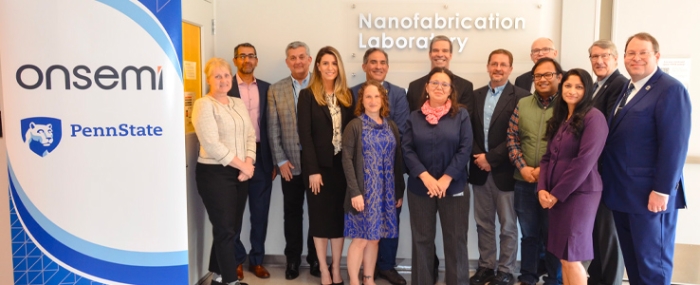 Business |
Penn State and onsemi sign MOU to boost SiC research in the US
Penn State and onsemi have signed a memorandum of understanding (MOU) towards a USD 8 million strategic collaboration which includes the establishment of the onsemi Silicon Carbide Crystal Center (SiC3) at Penn State's Materials Research Institute (MRI).
Academic research in SiC made great advancements in the late 1990s and early 2000s, but has since diminished in the US. This agreement will put SiC crystal research in America back on the map and to that end, onsemi will fund SiC3 with USD 800k per year over the next 10 years.
In addition to conducting SiC research at SiC3, Penn State and onsemi will raise awareness about the increasing demand for tech jobs in the semiconductor industry. This is part of their efforts to enhance the share of US semiconductor manufacturing. They also will partner on workforce development initiatives such as internship and cooperative programs and include SiC and wide bandgap crystal studies in Penn State's curriculum.
"Penn State is uniquely positioned to rapidly establish a silicon carbide crystal growth research program," said Pavel Freundlich, CTO, Power Solutions Group, onsemi i a press release. "The university offers a wide breadth of capability based on its current materials research, wafer processing capabilities in its nanofab facility, and a comprehensive, world-class suite of metrology instrumentation."