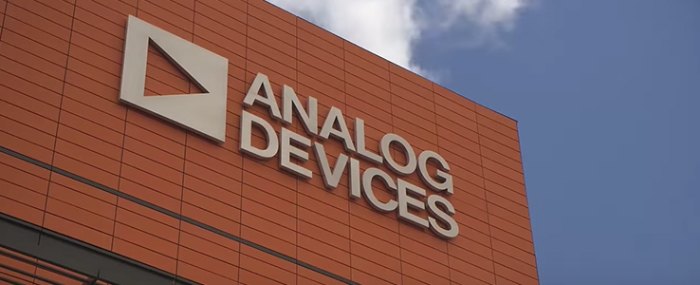 Business |
Analog Devices invests €630 million to expand Irish operations
The semiconductor company has announced a new EUR 630 million investment at its European regional headquarters in the Raheen Business Park in Limerick, Ireland. The investment will result in a new 45,000 square foot R&D and manufacturing facility.
The new facility will support ADI's development of next-gen signal processing innovations designed to accelerate the digital transformation of Industrial, Automotive, Healthcare, and other sectors. It is expected to triple ADI's European wafer production capacity and aligns with the company's goal of doubling its internal manufacturing capacity, according to a press release from the IDA, the country's Foreign Direct Investment agency.
The investment is also expected to grow ADI's employment footprint in the mid-west region of Ireland by 600 new positions, a significant increase to ADI's current 1,500 employees in Ireland.
The announcement comes just a year after ADI announced a separate investment of EUR 100 million in ADI Catalyst, its 100,000-square-foot custom-built facility for innovation and collaboration at its Limerick campus.
"Since 1976, Ireland has been a critical innovation center for ADI, thanks to its strong academic and research organizations, business ecosystem, and progressive government leadership," says ADI CEO and Chair Vincent Roche, in the press release. "This next-generation semiconductor manufacturing facility and expanded R&D team will further extend ADI Limerick's global influence. Through organic R&D and close collaboration with our customers and ecosystem partners, we are striving to solve some of the world's greatest challenges and enable a more efficient, safer, and sustainable future."
The new investment is planned as part of a collaboration within the European Union's Important Projects of Common European Interest on Microelectronics and Communication Technologies (IPCEI ME/CT) initiative.