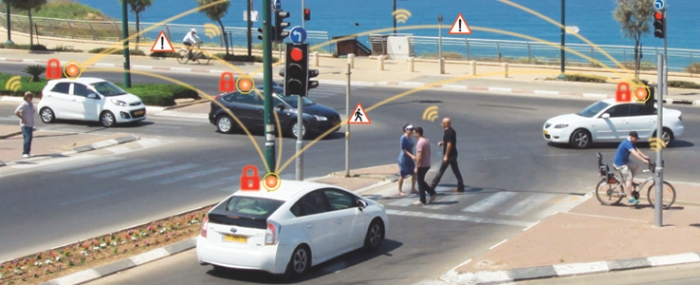 Business |
Qualcomm to acquire Israel's Autotalks
Chip designer Qualcomm has disclosed that it has entered into a definitive agreement to acquire Israeli auto-chip maker Autotalks.
Autotalks is a fabless semiconductor company that has been dedicated to V2X communications since 2009. The company provides automotive-qualified dual-mode global V2X solutions compatible with multiple V2X standards that are designed to reduce collisions and improve mobility. Qualcomm believes that the combination of Autotalks' expertise and products together with its own 20 years of automotive industry experience will accelerate the development and adoption of V2X solutions.
Through the acquisition, the production-ready, dual mode, Autotalks standalone safety solutions will be incorporated into Qualcomm Technologies' Snapdragon Digital Chassis product portfolio.
"We have been investing in V2X research, development and deployment since 2017 and believe that as the automotive market matures, a standalone V2X safety architecture will be needed for enhanced road user safety, as well as smart transportation systems," says Nakul Duggal, senior vice president & GM, automotive, Qualcomm Technologies, in a press release. "We share Autotalks' decades-long experience and commitment to build V2X technologies and products with a focus on solving real-world road user safety challenges."
The transaction is subject to customary closing conditions.