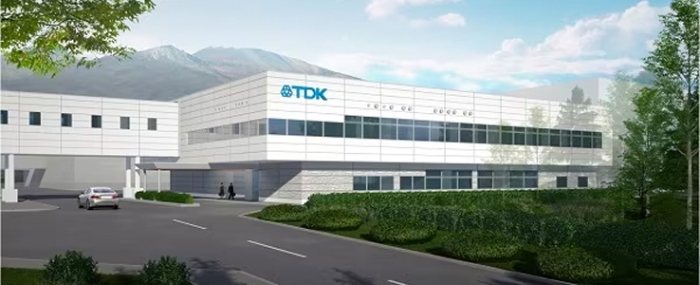 Business |
TDK invests to double its production capacity for TMR magnetic sensors
TDK Corporation says that it will increase the production capacity at its TDK Asama Techno Factory (Saku-shi, Nagano, Japan) to strengthen its TMR magnetic sensor production system in response to increasing demand.
Following the investment, the production volume is expected to be approximately double that of the current monthly production starting from the first half of 2025.
TMR magnetic sensors have become the preferred sensors used by the automotive industry in applications that require precision, reliability and safety, such as angle sensors for assist motor control and brake booster motor control in electric power steering (EPS), current sensors for battery charge/discharge control, and so on. Additionally, the sensors are also widely used in robots, smartphones, and other consumer products because of their lower power consumption. Demand is growing for angle sensors and current sensors for automotive applications, while industrial equipment manufacturers have demonstrated similar activity.
The TDK Asama Techno Factory has historically been an important centre utilising magnetic technology that represents TDK's heritage. It was previously a manufacturing centre for wafers for HDD magnetic heads, undergoing a significant business portfolio transformation in 2014 to achieve the successful commercialisation of TMR magnetic sensors for automotive and other applications.
Against the backdrop of increasing demand from multiple market sectors, TDK's is looking to aggressively increase the production capacity at its Asama Techno Factory.