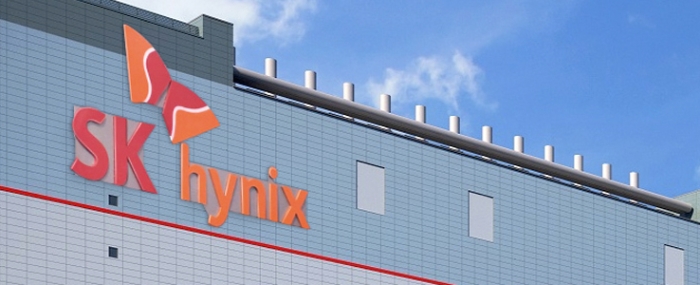 Business |
SK Hynix to expand Wuxi fab legacy production capacity
Last October, the US Department of Commerce imposed semiconductor restrictions on Chinese imports of equipment for processes of 18nm and below. SK hynix's Wuxi fab was granted a one-year production license, but geopolitical risks and weak demand prompted the company to reduce wafer starts by about 30% per month in 2Q23, according to TrendForce's research.
TrendForce reports that SK hynix had planned to transition its Wuxi fab's mainstream process from 1Y nm to 1Z nm, decreasing the output of legacy processes. However, due to limitations imposed by the US ban, the company instead opted to increase the share of its 21 nm production lines, focusing on DDR3 and DDR4 4Gb products. SK hynix's long-term strategy involves shifting its capacity expansion back to South Korea, while the Wuxi fab caters to domestic demand in China and the legacy-process consumer DRAM market.
DDR3 and DDR4 4Gb chips account for less than 30% of SK hynix's overall consumer DRAM shipments. However, the company is extending its legacy production lines, which means the supply of low-density consumer DRAM will gradually increase. An analysis of the Taiwanese supply chain reveals Nanya, Winbond, and PSMC (which assist IC design houses with DRAM production) all supply DDR3 4Gb; only Nanya provides large-scale shipments of DDR4 4Gb.
The three main suppliers and Nanya have process nodes of around 20 nm for DDR3 4Gb. Samsung currently supplies both 20 nm and 1X nm process nodes for DDR4 4Gb and plans to transition to 1Z nm in the second half of 2023, taking the lead in the process structure. Micron, however, does not provide this particular chip density, while both SK hynix and Nanya are around 20 nm. In general, other Taiwanese manufacturers primarily focus on DDR3 products, and their product nodes remain at 25 nm. Although Winbond and PSMC are developing 20 nm processes, they continue to lag behind their competitors when it comes to mass production.
Demand for consumer DRAM remains unstable, and prices are expected to continue declining throughout 2Q23
Despite a slight uptick in demand due to earlier TV inventory digestion, which led to a modest increase in SoC orders, the market continues to face challenges. Automotive demand has been relatively stable, but the market size is still limited, and the visibility of network communication demand remains low. TrendForce asserts that although DRAM suppliers have cut back on consumer DRAM production, the current state of supply and demand is still leaning towards an oversupply when considering inventory levels. Consequently, 2Q23 should see an average price drop of 10–15%. In the long run, increased output from the Wuxi fab could put additional pressure on suppliers, making it even more difficult for consumer DRAM prices to rebound.
---
For more information visit TrendForce.