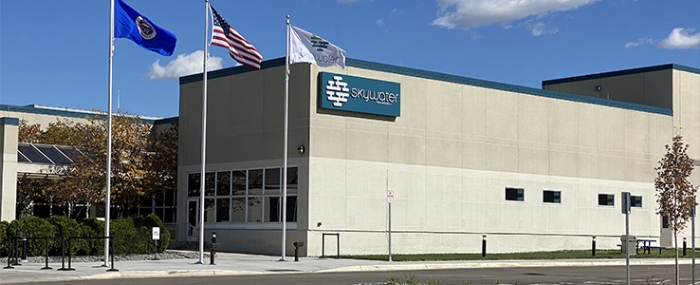 Business |
Production ramp of quantum computing technology at SkyWater's Minnesota fab
US semiconductor foundry, SkyWater Technology, says that PsiQuantum has expanded its development agreement with the company and its plan to produce silicon photonic chips that will become part of future quantum computing systems.
The companies have teamed up to develop the chips in SkyWater's semiconductor manufacturing facility in Bloomington, Minnesota.
"We are delighted with the excellent 200 mm photonics capabilities of SkyWater and how they satisfy our critical development needs. We have found the partnership with SkyWater beneficial due to the valuable speed and flexibilities of the team and company. Having domestic fabs with proven manufacturing capability and the development flexibility to support our required process flows is key to the success of our product plans," says Fariba Danesh, chief operating officer at PsiQuantum, in a press release.
Fariba Danesh continues to say that the company is not only innovating in quantum architecture, but that its teams are also driving advanced front end of line process innovation, and that the ability to use unique process tooling in a proven factory will accelerate its program.
"We are excited to see the unique outcomes of PsiQuantum's technology as well as the substantial technological progress they have achieved at SkyWater," says Steve Kosier, SkyWater's chief technology officer. "PsiQuantum's and SkyWater's engineering teams are working together to co-create the reality of a quantum-enabled world. We look forward to continuing to support them through development and into their production ramp."