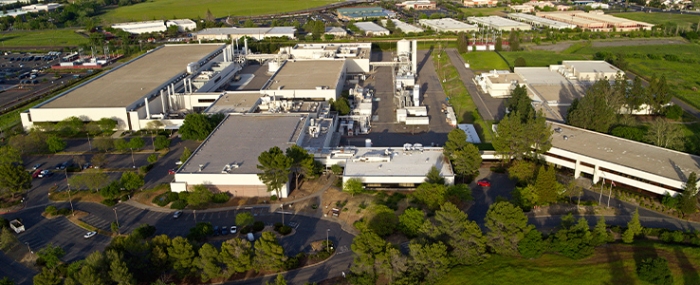 Business |
Bosch plans to acquire US chipmaker
Demand for SiC chips continues to increase and the German powerhouse is responding to this via an expansion in the US market. Bosch plans to acquire assets of US chipmaker TSI Semiconductors, based in Roseville, California.
Bosch states that over the next years, the company intends to invest more than USD 1.5 billion in the Roseville site and convert the TSI Semiconductors manufacturing facilities to state-of-the-art processes.
With a workforce of 250, the US company is a foundry for application-specific integrated circuits, or ASICs. Currently, it mainly develops and produces large volumes of chips on 200-mm silicon wafers for applications in the mobility, telecommunications, energy, and life sciences industries. Starting in 2026, the first chips will be produced on 200-mm wafers based on silicon carbide (SiC).
With TSI Semiconductors, Bosch is reinforcing its semiconductor business, and will have significantly extended its global portfolio of SiC chips by the end of 2030. And above all, getting ready to meet the huge demand for SiC semiconductors coming from the global boom and ramp-up of electromobility.
However, Bosch is also making clear that the planned investment will be heavily dependent on federal funding opportunities available via the CHIPS and Science Act as well as economic development opportunities within the State of California.
The companies have reached an agreement not to disclose any financial details of the transaction, which is subject to regulatory approval.
"With the acquisition of TSI Semiconductors, we are establishing manufacturing capacity for SiC chips in an important sales market while also increasing our semiconductor manufacturing, globally. The existing clean-room facilities and expert personnel in Roseville will allow us to manufacture SiC chips for electromobility on an even larger scale," says Dr. Stefan Hartung, the chairman of the Bosch board of management in the press release.