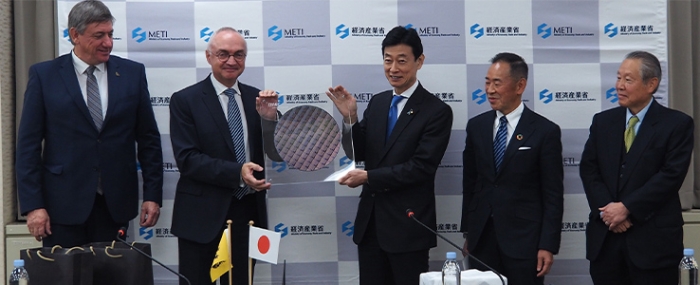 Business |
Rapidus to start construction of its new semiconductor plant in Hokkaido
Rapidus Corporation says that it will start preparing for the construction of a plant for the development and manufacturing of state-of-the-art semiconductors in Chitose City in Hokkaido.
With approval from the Ministry of Economy, Trade, and Industry (METI) and the New Energy and Industrial Technology Development Organisation (NEDO), Rapidus will begin working in collaboration with local governments and related businesses.
Rapidus says that it has started dispatching its researchers to the Albany Nanotech complex in New York – one of the world's most advanced semiconductor research facilities – and has begun research and development in collaboration with IBM. Through these measures, it will develop 2nm node technology, build a short TAT pilot line in Japan, and conduct verification tests using test chips.
Through collaboration with IBM, imec, and other entities, Rapidus will promote the development of advanced logic semiconductor technology and construct its plant in Chitose City, and once the research period is concluded, it will aim to commercialise the results as an advanced logic foundry.