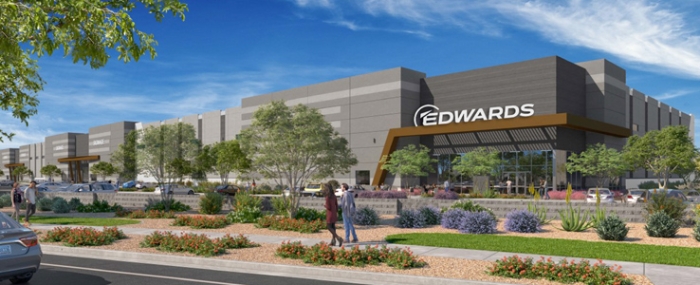 Business |
Edwards opens new Arizona manufacturing facility
Edwards, part of the Atlas Copco Group, has officially opened its new manufacturing facility in Chandler, Arizona as the company looks to serve the semiconductor industry.
The supplier of vacuum and abatement services for the semiconductor industry is ready to serve Arizona's growing semiconductor sector with the opening of its new 200,000 square foot manufacturing facility in Chandler, Arizona.
The new location coined Chandler Connection, features manufacturing facilities, factory areas, meeting rooms and a dedicated training center. The new facility brings approximately 500 new jobs to the area and offers room to grow with demand.
"I congratulate Edwards for its success and am confident that their innovative work will advance Arizona's position as a leader in the semiconductor industry worldwide," said Arizona Governor Katie Hobbs, in a press release. "Edwards is a critical component of our state's booming technology ecosystem and I look forward to witnessing the growth of this facility and the positive impact it will have on the Arizona economy."
"We are delighted to open our service and manufacturing facility here in Chandler to support the new semiconductor fab investments being made by our customers," said Geert Follens, President of Atlas Copco Vacuum Technique. "Built to the highest environmental standards, this new facility will contribute to the safe, productive and sustainable manufacturing of semiconductors in North America, as well as provide exciting career opportunities for the local community."