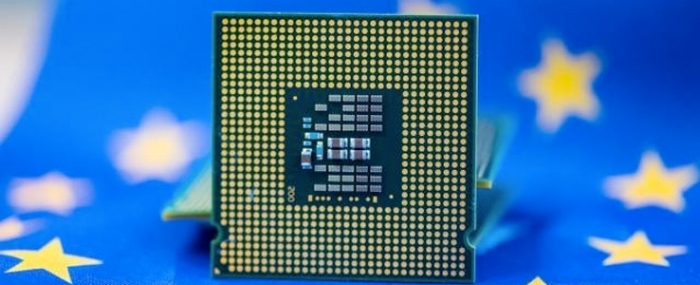 Business |
VDA: EU Chips Act must promote automotive-related chips
Semiconductor demand from the automotive industry is set to triple by 2030. Unless suitable countermeasures are taken, shortages of semiconductors in the automotive industry will lead to a global drop in production of 20% by 2026, says the German Association of the Automotive Industry (VDA).
The prediction is the result of a study commissioned by the VDA, and the findings also show that the shortage led to a global decline in production of 9% already in 2021.
According to the study, demand for semiconductors in the automotive industry will triple by 2030. However, overall demand across all sectors only increases by a factor of 1.8 in the same period. This means that the growth in chip demand in the automotive industry is 1.7 times higher than the average of other industries – which means that the automotive industry would feel the brunt in a shortage situation.
Until 2030, the proportion of chips required for the automotive industry grows to 14% of global semiconductor capacities. For comparison: Today's market share is 8%. The high demand results in particular from the ramp-up of electromobility and an increasing proportion of driver assistance systems and functional extensions, including autonomous driving, the VDA states.
The study also points out that by 2030, around 60% of the automotive industry's chip requirements will be focused towards chips larger than 90nm. Currently, however, less than 20% of announced capital expenditures in the global chip industry through 2025 will be in node sizes of 65nm or larger.
Funding and investment are presently focused on 7nm or smaller components, including microprocessors with increased computing power and improved energy efficiency.
Another study finding: by 2030, the automotive industry will be the third largest chip buyer, after only mobile communication and data processing. China has previously acknowledged this and according to the study, Chinese semiconductor firms are investing in node sizes of 90nm or larger in order to promote domestic vehicle manufacturers.
The VDA says that additional manufacturing capacity at automotive-relevant node sizes in Europe must be promoted to counteract the impending sustained decline European production and to make the supply chain much more resilient. The VDA's message is simple "expansion, expansion, expansion".
"The EU Chips Act must now be followed by action. Europe must now invest in the production of automotive-related chips and ramp up production of chips. This is the only way to minimize dependence on Asia for semiconductors and strengthen the resilience of the German and European automotive industry. And only then the German and European automotive industry will be able to continue its leading role worldwide, secure prosperity and further promote climate-neutral mobility," says VDA President Hildegard Müller in a press release.