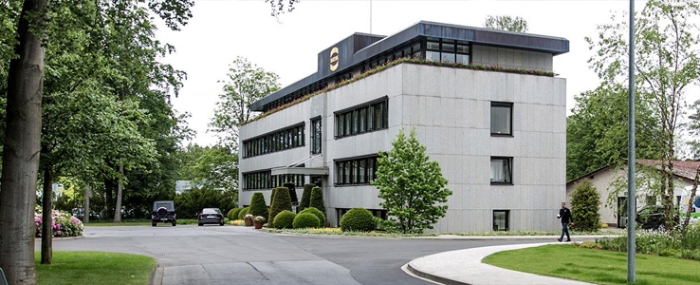 Business |
Harting denies allegations of military supply to Russia
Business magazine Capital recently reported that a Harting RJ45 connector has been discovered in the remains of a Russian missile in Ukraine. Harting is now responding to the finding.
The German company says that it condemns Russia's war of aggression against Ukraine and that it complies with the rule of the law, legislation and all applicable sanctions.
With the start of Russia's war of aggression on Ukraine, the EU did not impose a total embargo on Russia, but incrementally expanded existing sanctions. Harting says in a statement that the company "immediately defined and implemented an additional internal process to ensure legal compliance with all relevant sanction requirements, in particular those imposed by the European Union, the USA and the UK."
Since December last year, Harting has halted all deliveries to Russia. Before then, the company states that the delivery obligations of the Russian subsidiary have been met in compliance with the applicable regulations – that is with non-sanctioned products.
The Capital reports that after the start of the war, Harting continued to deliver components worth up to USD 13 million to Russia.
The company specifies that it manufactures more than 30,000 standard products – and that not a single one of its products is specifically designed and intended for military use.
The product that was discovered in the remains of the missile is an RJ45 Ethernet cable connection for the transmission of power, signal and data. The company points out that these components can be found in PCs as well as in control or switching cabinets as well as in building automation. They are distributed by the millions across the globe.
"Therefore, Harting basically has no influence on their specific uses and only very limited influence on who supplies these products to which customers and countries after their sale, or how or by whom the products are put to their final use. Nevertheless, since the beginning of the war, Harting has made considerable efforts to ensure that its products are exclusively used in civilian applications. For example, Harting subjected all customers in Russia to an extended scrutiny and monitoring and has terminated the corresponding customer and supplier relationships if the use of Harting products was not unambiguous," the company writes in the statement.