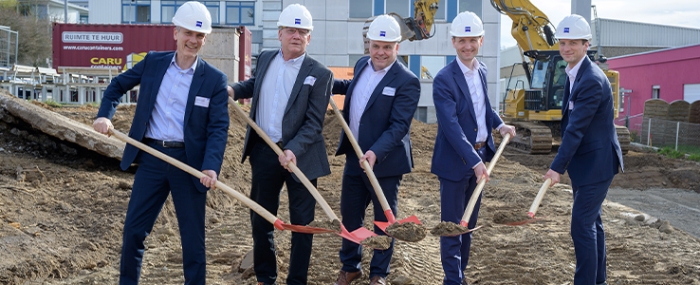 Business |
Zeiss expands its R&D site in Rossdorf
The optics and optoelectronics specialist is investing over EUR 20 million to expand its site in Rossdorf, Germany with 300 square meters with new cleanrooms.
Zeiss is responding to the strong demand for semiconductor manufacturing equipment by creating new cleanrooms and additional jobs. Ground on the new EUR 20 million expansion has officially been broken.
The Zeiss Group's Semiconductor Manufacturing Technology (SMT) segment's expansion at the Rossdorf site will provide an additional 300 square meters of cleanroom areas – a 50% increase. In addition to this, the existing building is being modernised, the parking facilities and the logistics warehouse are being extended, and an office building is planned to be added at a later date.
"Our new cleanrooms will benefit from further enhanced cleanroom quality and provide a virtually vibration-free environment. That is vital to create optimal conditions for the future development of mask repair technology," says Dr. Patrick Villwock, Site Manager in Rossdorf, in a press release.
The company states that until the end of 2026, Zeiss is investing a total of over 20 million euros in the construction project and the site's technical equipment.
"Our workforce at the Rossdorf site has grown significantly over the past ten years. By expanding the site, we are looking to create space for further growth so that we can increase our headcount to as many as 300 employees in the long term if the market continues to develop as it has in recent years," adds Villwock. Rossdorf's mayor Norman Zimmermann is delighted about ZEISS SMT's investment plans.