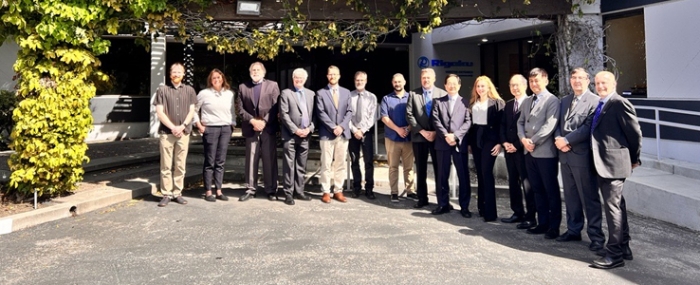 Business |
Rigaku opens its first semiconductor metrology technology center in Silicon Valley
Rigaku, a provider of X-ray metrology solutions for semiconductor in-line processes, research and development, and high-volume manufacturing, has opened its first Semiconductor Metrology Technology Center.
Located in Sunnyvale, California, the new facility has been established specifically to meet the needs of our semiconductor metrology tools clients. The new center will showcase Rigaku's latest thin film inspection, metrology, and monitoring technologies, as well as offer demonstrations, applications and operator training and maintenance services.
Rigaku has developed a portfolio of semiconductor metrology and wafer inspection tools over the last 30 years, catering to everything from R&D to in-line fabrication. The establishment of the new technology center will make these tools more accessible to the American semiconductor market.
"The opening of Rigaku's new Technology Center is an important step towards offering cutting-edge metrology solutions for semiconductor R&D and high-volume manufacturing," says Dr. Kiyoshi Ogata, Senior Executive Vice President and General Manager of the X-ray Instruments Division and Semiconductor Metrology Division in a press release. "The new facility will be the first of many important initiatives that we will be rolling out in the near future. "