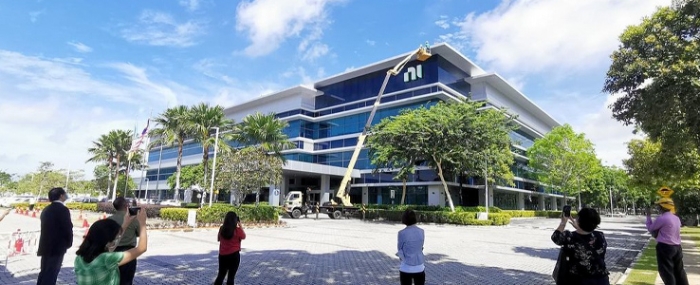 Business |
Emerson to acquire NI for $8.2 billion
Emerson and NI have entered into a definitive agreement under which Emerson will acquire NI for USD 8.2 billion as the company is looking to boost its automation capabilities.
Emerson will acquire NI for USD 60 per share. However, Emerson already owns approximately 2.3 million shares of NI, or approximately 2% of the shares, which were acquired at a weighted average price of USD 36.84. This means that the effective per-share purchase price for Emerson is USD 59.61.
In 2022, NI had USD 1.66 billion in revenue and the company operates in more than 40 countries, serving approximately 35,000 customers across semiconductor and electronics, transportation, and aerospace and defense markets – all of which will be in the hands of Emerson following closure.
"We are pleased to reach an agreement with NI, whose best-in-class test and measurement product and software offerings accelerate Emerson's progress toward a cohesive, higher growth and higher margin automation portfolio," says Lal Karsanbhai, President and CEO of Emerson, in a press release.
Karsanbhai continues to that with this expansion into test and measurement, Emerson will enhance its automation capabilities and gain a broader set of customers that relies on NI's solutions at critical points along the product development cycle.
"These capabilities provide Emerson industry diversification into attractive and growing discrete markets like semiconductor and electronics, transportation and electric vehicles, and aerospace and defense that are poised to benefit from secular growth trends."
The transaction has been approved by the boards of directors of both companies and is expected to close in the first half of Emerson's fiscal 2024.
"Over the past several months, we've been evaluating strategic options for the future of our business with the intent to maximize its value," says Eric Starkloff, NI's Chief Executive Officer. "We ran a robust and comprehensive process, considered a range of potential options, and believe this represents the best outcome for all NI stakeholders"