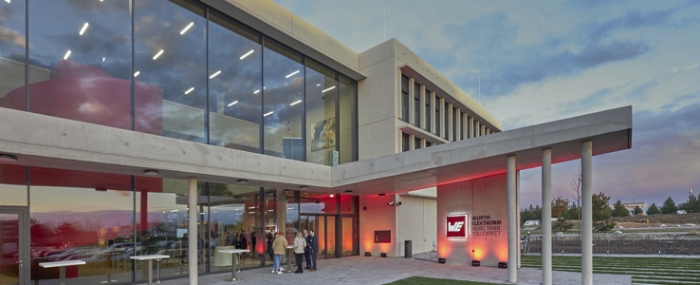 Business |
Würth Elektronik opens High-tech Innovation Center
Würth Elektronik has officially opened its new High-tech Innovation Center (HIC) in Munich-Freiham. The new site focuses on partnerships with customers, research institutions, start-ups, and semiconductor manufacturers.
The main objectives of the High-tech Innovation Center (HIC) are to enable innovation and growth. Engineers and scientists will explore high tech at the new site covering 10,770 square metres of floor space. Here wireless connectivity, sensors, power modules, optoelectronics, power transformers and custom inductors, design and development kits, seminars and continued cooperation with the Technical University of Munich will take place. At the heart of the HIC is a major test field with two EMC test chambers in which electromagnetic compatibility can be tested.
"Munich is the ideal high-tech site," says Robert Friedmann, Spokesman of the Board of Directors of the Würth Group, in a press release. "Not least because of its proximity to universities and to important cooperation partners from the semiconductor industry."
The new HIC accommodates 250 employees. At present, 160 experts from 29 nations work to enable innovations, for technologies that advance the industry. All workplaces are equipped to promote creativity. "The HIC is a growth space for ideas," HIC site manager Oliver Opitz says. A site with potential for expansion: because the next construction phase will create another 250 jobs.