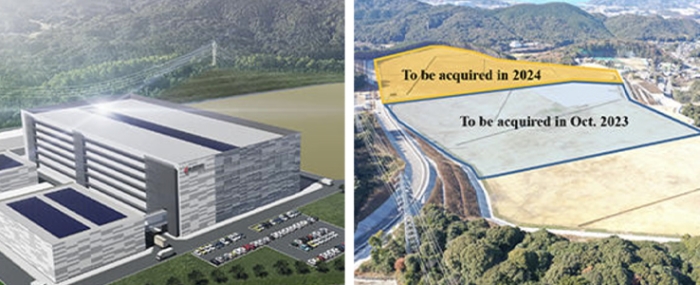 Business |
Kyocera to acquire land for new smart factory in Japan
Kyocera Corporation has reached an agreement to acquire about 37 acres of land for a new smart factory at the Minami Isahaya Industrial Park in Isahaya City, Nagasaki Prefecture.
Kyocera – which is reinvesting in its existing factories both in Japan and abroad – decided to build the new plant in December 2022 after determining that rising market demand will require additional production capabilities. The land purchase agreement includes a developed site of about 14 acres, where construction will begin in October 2023, and another 23-acre pre-developed site that Kyocera plans to acquire in 2024.
Demand for components is expected to keep rising alongside such trends as miniaturisation, advancing semiconductor technology, the growing functionality of smartphones and other communications devices, the expansion of 5G base stations and data centres, and the spread ADAS and EV technologies.
To meet this demand, Kyocera is designing the new factory to produce fine ceramic components used in semiconductor-related applications as well as semiconductor packages, aiming to start production in 2026.
In a press release, the company states that it will invest approximately JPY 62 billion yen (USD 466 million) through 2028 in this project. Once completed the company will gain access to 77,900 square metres of new floor space for its production.