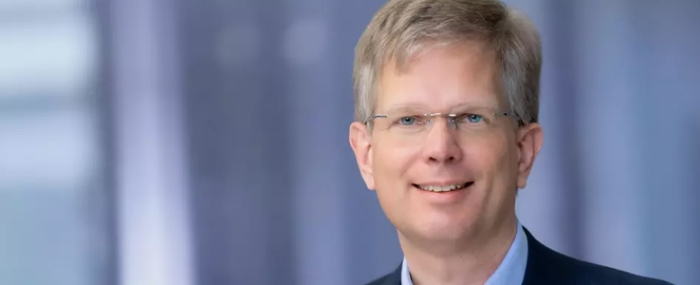 Business |
Aldo Kamper officially joins ams OSRAM as CEO
Aldo Kamper has officially become active in his role as CEO and Chairman of the Management Board at the company.
He was appointed to this role by the ams OSRAM Supervisory Board back on 30 January 2023. Aldo Kamper has also been appointed CEO of ams OSRAM group subsidiary OSRAM Licht AG as of 1 April 2023.
With almost thirty years of experience, Aldo Kamper is a veteran of the semiconductor industry and a seasoned CEO. He joins the company from Leoni AG, where he was President and CEO of the Leoni Group. Aldo Kamper started his career with OSRAM, and after various roles including numerous management positions, he assumed the role of President and CEO of the Opto Semiconductors business unit.
"I am very excited to lead this company, working with our teams and Supervisory Board to further develop our strategic focus and execution ability," Kamper says in a press release. "ams OSRAM's expertise in emitting, sensing and processing light makes us the partner of choice for many industries. We have an outstanding portfolio of products, technologies and solutions that enable innovative, market-changing applications for the automotive, consumer, industrial and healthcare sectors. We are at the forefront of development in optical semiconductor technology, including the industrialization of our leading microLED technology. I believe that we have exceptional potential to deliver new, additional value to our customers."
He succeeds Ingo Bank who will leave ams OSRAM at the end of April 2023.