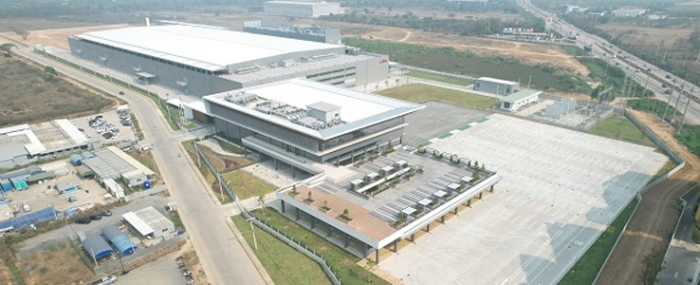 Business |
Murata's new MLCC plant in Thailand is ready to start production
Murata Electronics (Thailand), Ltd., a manufacturing subsidiary of the Japanese electronic component manufacturer, has been constructing a new production building since July 2021 – a project that is now completed.
The company states that the completion of the new production building will provide the infrastructure necessary to respond to the growing demand for multilayer ceramic capacitors (MLCC) in a medium- to long-term capacity.
With the new production building completed, Murata has access to 80,950 new square metres of floor space for its operations. The building alone represents an investment of JPY 12 billion (EUR 82.8 million). The focus of the new production facility will be on the manufacturing of multilayer ceramic capacitors.
Murata has not disclosed any information regarding employment numbers at the new production building.