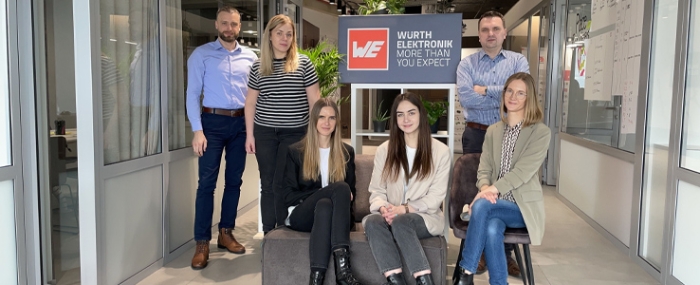 Business |
Würth Elektronik expands with subsidiary in Lithuania
Wurth Elektronik Lietuva, UAB, has received its official status as a registered company. Thus, the seven Lithuanian employees of Würth Elektronik form another subsidiary of the manufacturer of electronic and electromechanical components.
The Würth Elektronik office is located in a western district of Vilnius. It is close to the main routes to Riga, Kaunas, and Panevėžys.
Managing director, Zenonas Vaitonis, has successfully represented Würth Elektronik in Lithuania and Latvia since 2017.
"We are pleased to now be able to act as our own company in the globally successful Würth Elektronik eiSos Group. There is still room for more colleagues in our beautiful office – the way our growth is developing, I am optimistic that we will soon be able to welcome others here as well," says Zenonas Vaitonis in a press release.
The region boasts a number of manufacturers in areas such as wireless technology, fleet management systems, power electronics for lasers, and building automation. Among other things, Würth Elektronik is known for its EMC expertise and products for interference suppression. As practical advice to customers is also part of the recipe for success in the young Baltic branch, Wurth Elektronik Lietuva attaches great importance to its partnership with two certified EMC laboratories and several smaller laboratories.