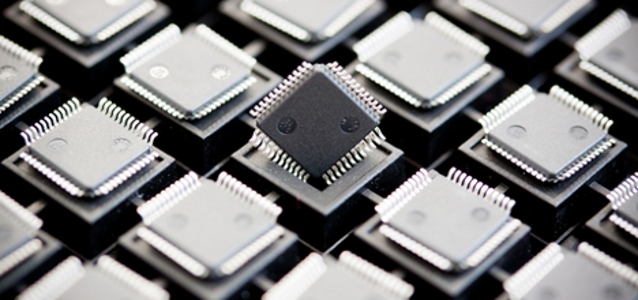 Business |
Component obsolescence – how do you avoid the headache?
Component obsolescence is something unavoidable. It's in the nature of our industry to keep innovating and thus leaving the old behind. But component obsolescence should not mean product obsolescence.
There are only two ways to approach the issue, reactively or proactively, according to Dr Ing. Wolfgang Heinbach, chairman of the COGD and former president of the IIOM. Either you act in the case of an event, which can be costly and risky; or you set up a series of preventive actions which assists you in detecting and avoiding risk factors. The latter can also save you the human resources that you would otherwise need to spend on solving the issue.
But before we go any further, let us define something; an electronic component becomes obsolete when it is no longer available from the original manufacturer to the original specification. This means that a potentially costly redesign – and new testing (qualification)– will be required to get the product back out on the market – or you already have contingencies in place.
This is not a new issue, it's been a part of the industry for a long long time. However, electronic component life cycles between launch and obsolescence are shortening. A large percentage of the world's electronic component demand is driven by consumer electronics, a market which typically has increasingly shorter and shorter product lives. What this spells out in clearer terms is that obsolescence is therefore affecting more companies, more regularly than ever before.
There is also an argument to be made that things are moving quicker than ever before. As the pandemic hit, and subsequent shutdowns of cities and industries followed, many manufacturers shifted focus to more, at the moment, lucrative sectors – and with that shift, some product lines simply withered away. It is however a speculative argument.
But it is in instances like this where companies such as Rochester Electronics are looking to provide a bridge to fill a "sudden void" and in some cases provide ongoing supply for 10's of years after the original discontinuation. When an original component manufacturer (OCM) declares a critical semiconductor "end-of-life" there is suddenly a limited source of supply of the original device. A supply that is sooner, rather than later, depleted. This is where that costly redesign I mentioned earlier comes in, all for the sake of one single now obsolete component.
This issue becomes more serious when you consider industries such as military, aerospace, and automotive, which all have longer life cycles and require guarantees of healthy supply for sometimes up to 20 years.
While a proactive approach to obsolescence management is the preferred method, Rochester realises that this isn't always going to be available. Nature strikes whenever she feels like it and that can send ripples across the industry for a long time – just like the recent pandemic did.
Ken Greenwood, Technical Sales Manager at Rochester Electronics, tells Evertiq during a conversation that the company sits as a "complementary partner for most of the component manufacturers", and as such the company offers two services. One is that the company has partnered with OCMs to purchase EOL device inventory. This might sound as if the inventory simply has moved from one company to another – but it can be more than that. To its greatest extent, this means that Rochester has the ability to re-manufacture EOL parts (mostly using original known-good-die) and to rebuild EOL devices – all with the OCM's full authorisation.
"Once an OCM is finished with production, we pick up all the surplus but also wherever possible wafers and die's. Right now we are trying to position ourselves so that we also hold the IP and can continue to supply the market for as long as that component is needed," Mr Greenwood explains.
Paradoxically one can still get the component "straight from the source" even after discontinuation, it just happens to be a different source. I guess that one way of looking at it is that Rochester has the capability to "revive" discontinued components – without risk and fully authorised by the original manufacturer.
Mr Greenwood mentions the painful fact that "certainties have gone from the existing supply chain." And that a single-source approach in today's market is altogether too risky. Buying components should never be a calculated risk. Companies need to be smarter with their planning, sourcing and incorporate fall-back strategies.
Our conversation quickly moves over to the "just-in-time" approach, which we both believe will be revaluated as an unreliable strategy. And if not even the automotive industry –as big as it is and with the massive companies that operates within it – cannot control the supply of chips to them, no one else will be able to.
Given the new environment, what can customers do in order to minimise the risk of obsolescence?
According to Mr Greenwood, it starts with communication and transparency. The more everyone knows about the life-cycles of products, the more informed decisions can be made and contingency plans can be developed.
The goal should be to avoid the need for re-qualification, recertification and/or redesign – thus one should prepare for future obsolescence.
Rochester will share its expertise and best practice on how to minimise the impact of component discontinuations during several of Evertiq's Expos this year; at Evertiq Expo Malmö on 16 May 2023 and Evertiq Expo Berlin on 29 June 2023.
Mr Greenwood explains that there are seven steps to approach obsolescence management. The first is that this needs to start at the design phase. Secondly, you need to understand the total cost of obsolescence. Third, you need to plan for obsolescence and resource the management of it. Don't approach this by a "wait-and-see-strategy", but rather proactively monitor component life-cycles. These steps, as well as the following, will be discussed in detail during the Expos. Don't miss out on the opportunity to acquire knowledge and insight on how to develop supply chain resilience through obsolescence management.