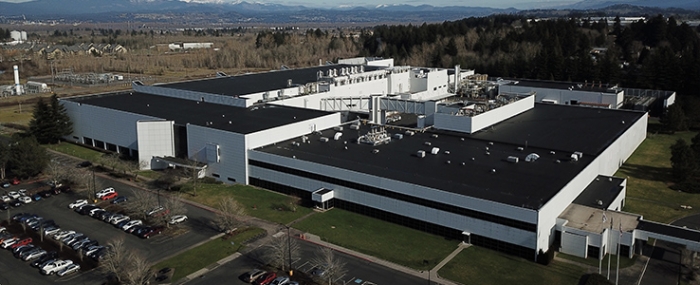 Business |
Microchip reaches milestone in its Oregon expansion
Microchip Technology says it has reached a milestone in its multi-year, USD 800 million initiative aimed at tripling the production capacity at its Gresham, Oregon manufacturing facility.
Increased staffing and capital equipment investments are on track to meet the company's expanded production goals. The company recently celebrated reaching the halfway mark of its major workforce expansion and capital equipment investment. The project is part of Microchip's larger initiative to ramp up overall production in the U.S. as demand continues to grow.
"We want to recognize the Microchip Gresham team for their dedication and ongoing hard work on this expansion and thank the state of Oregon and its elected officials for the incentives they have approved in support of its completion," says Ganesh Moorthy, President and CEO of Microchip Technology, in a press release. "Our steady growth demonstrates the vital role of semiconductors and the importance of the CHIPS & Science Act for providing the economic support required to help level the global playing field for U.S. companies."
Working with the Business Oregon state economic development agency, the City of Gresham and Multnomah County, Microchip has been approved to receive state and local incentives of approximately USD 42.4 million for the expansion.
Microchip has added 300 new employees to its Gresham facility so far, and plans to hire as many as 300 more over the next few years. The company has also made progress on expanding and upgrading its 830,000-square-foot Gresham campus so it can manufacture higher volumes of its microcontroller, analog and security products. As part of the investment, Microchip is adding two cleanrooms and more than 160 new tools to its facility, which produces semiconductors from 8-inch wafers.
The company currently employs more than 900 people at the Gresham campus, with an additional 300 contractors working on-site. The jobs being created at the facility range from production specialists to technical roles in equipment and process engineering, facilities and management.