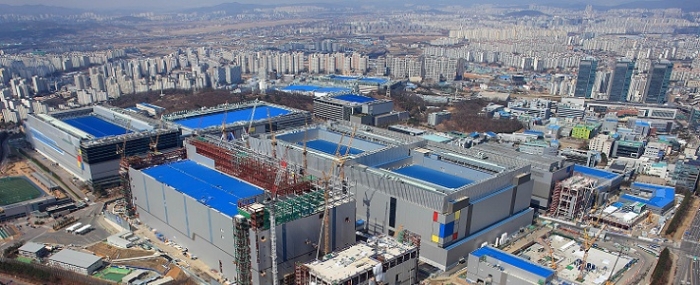 Business |
Samsung plans to build five new chip plants
An investment of KRW 300 trillion won (USD 230 billion) will result in the construction of five new domestic semiconductor plants for Samsung Electronics over the next 20 years.
The investment plan was unveiled by the government on Wednesday and later confirmed to Nikkei by a Samsung spokesperson.
Samsung's project is part of the government's KRW 550 trillion (USD 420 billion) private-sector investment plan, which was unveiled on Wednesday. Seoul's strategy aims to broaden tax breaks and support to boost the competitiveness of its high-tech sectors such as chips, displays, and batteries, Reuters reports.
"The economic battlefield, which recently began with chips, has expanded ... countries are providing large-scale subsidies and tax support," President Yoon Suk Yeol reportedly said.
The President continued to state that the country must support private investments to ensure further growth. Adding that the government must provide location, R&D, manpower and tax support.
A Samsung spokesman confirmed the construction plan to Japanese news outlet Nikkei, stating that the company is targeting to invest the disclosed amount. The five planned plants will focus on foundry chipmaking, however, the plan is not set in stone just yet. According to current information, the new plants will be set up in Yongin, south of Seoul.