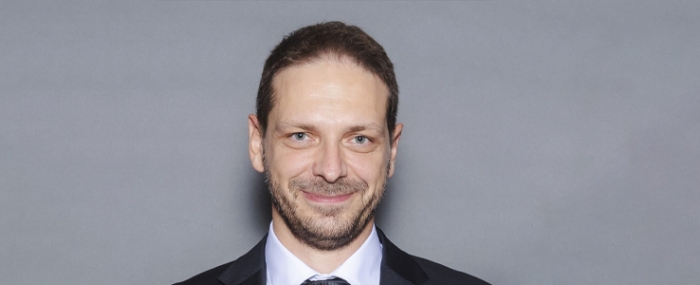 Business |
Rebound Electronics has no intention of slowing down
2022 proved to be a successful year for the distributor. The company experienced growth – both in business and presence – in multiple regions. Evertiq reached out to Marcin Malinowski, Eastern Europe Director in Rebound Electronics, to talk about the challenges and of the past year and the opportunities ahead.
How was 2022 for Rebound Electronics?
"2022 was another fantastic year within Rebound, which saw growth in all regions, and an increase in presence in multiple regions. In a year that saw COVID restrictions around the world coming to ease, we saw the return of company events, exhibitions, visits and more," says Marcin Malinowski, Eastern Europe Director in Rebound Electronics. "It's been great having the team back out in front of clients, supporting them and their businesses in further times of unease."
Mr Malinowski continues to explain that the company vastly increased its customer base during 2022. Servicing clients, and building, and maintaining relationships is something he feels that team Rebound has always thrived on – and the team certainly rose to the challenge last year.
"As we look back at the events, rollouts, and initiatives it feels like we have crammed more into one year than many previous years put together. A smooth Hong Kong warehouse move and setup of a lab, developments of a training programme for inspectors, a soon-to-be-finished mezzanine in our UK Distribution Hub, an AS9120 audit with zero non-conformances and numerous software and data rollouts by our development team."
Looking back, what were the biggest challenges for you in the past year?
"The Ukraine conflict, geopolitical tensions as well as continued China lockdowns all played their part in constraining the supply chain as well as logistical challenges.

With market conditions in 2022, there were of course difficulties with managing client expectations on deliveries and cost management. With price increases across the board, we really focused on ensuring that we were delivering the best product for the best price. Our strategically placed distribution hubs ensured the product arrived to our clients as soon as possible. When parts can be the difference between SMEs failing or thriving, we take pride in delivering the service we have spent 20 years building up."
What are the company's expectations for the future and 2023?
"Overall, though the world is in a totally different place than a few years ago and the geopolitical
situations prevailing remain unresolved, I believe we will do great things in 2023. I am confident that with whatever challenges are thrown our way we will take them head-on with the same hard-working spirit and drive as always and deliver another excellent year.

As previously mentioned 2022 has seen a vastly increased customer base and as we move into 2023, we don't intend to take our foot off the gas when it comes to servicing, maintaining, and building relationships with current and future clients. Crucial to this will be data-driven decision making allowing our customers the opportunity to save money working with our PPV teams as well as to realise ROI in terms of their Excess stock working with our Reverse Logistics division."