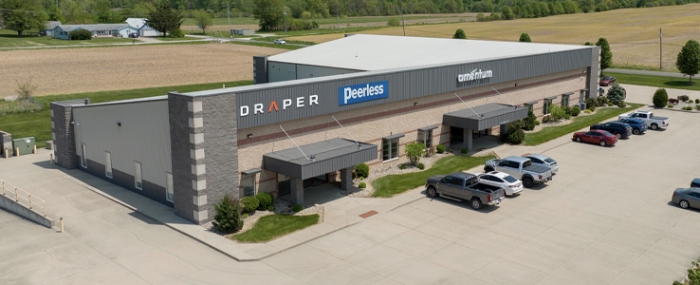 Business |
Draper expands and opens new office in Indiana
Draper is opening a new office in Odon, Indiana, to help the company serve customers in the defense sector, with a focus on microelectronics, strategic weapons, hypersonic weapons and technology protection.
The company has appointed Duane Embree to lead the Odon office in WestGate@Crane Technology Park, which is its ninth location. Embree is based in Indiana and will report to Jerry Wohletz, president and chief executive officer at Draper.
The launch of the Odon office marks an important milestone as the company builds on its ongoing expansion of customer capabilities and partnerships in the region. Draper has provided engineering services and technology development to the Naval Surface Warfare Center, Crane Division (NSWC, Crane) for over a decade. A major focus of the company's new Odon office will be to design microelectronics for the defense sector.
"Draper is proud of our growth in Indiana, which continues to be a critical location for the defense and high-technology community," says Sarah Leeper, principal director of Defense Systems at Draper, in a press release. "With our new office, Draper is even better positioned to serve our customers, locally and nationally, as they deliver capabilities to support U.S. national security missions."
Duane Embree, who will lead the new operations, brings with him more than 40 years of experience in the region. He served as executive director of the Indiana Office of Defense Development, focusing on promoting and growing Indiana's defense sector's military installations, defense industry and academic assets. Prior to that, he worked for 35 years at the Naval Surface Warfare Center, Crane Division, most recently as technical director.
"I am excited to lead this new office and help Draper accelerate its growth plans in Indiana and in support of our government customers. Draper has brought engineering and technology expertise to the region, and the opportunity ahead is only growing as we continue to expand our capabilities on behalf of customers," says Duane Embree in the press release.