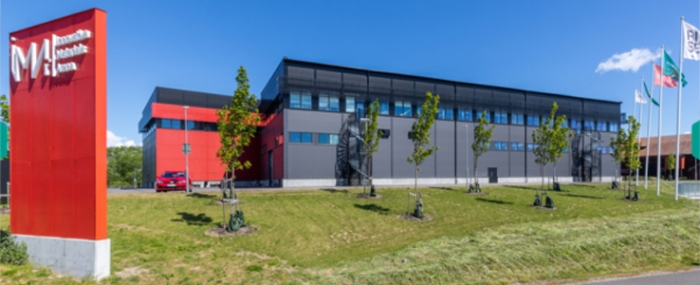 Business |
SweGaN to open new HQ and wafer production facility
SweGaN, a developer and manufacturer of custom-made Gallium Nitride on Silicon Carbide (GaN-on-SiC) epitaxial wafers, is building a new headquarters including a high-capacity semiconductor production facility in Linköping, Sweden.
The new facility will be built at the Innovative Materials Arena (IMA), a cluster for innovative materials located in Linköping, Sweden, and is currently planned for completion for the end of Q2. Once everything is ready the company will deploy its manufacturing processes to produce next-generation GaN-on-SiC engineered epitaxial wafers in high volume.
The facility has been designed to accommodate a production capacity of up to 40,000, 100 mm/150 mm, epiwafers per year.
"The new SweGaN HQ and production facility provides substantial flexibility and means to support the company's expansion during its growth journey – in both capacity and space," says Henrik Tölander, COO, SweGaN, in a press release. "This major step strengthens SweGaN's deep roots in Sweden and will bring the entire company together under one roof."
The company will be implementing its patented and qualified GaN-on-SiC technologies at the new facility for high-volume production to achieve economies of scale.
"A new order is being established for semiconductor supply chains, and we are striving to be a go-to strategic partner for our customers in this new era," says Jr-Tai Chen, CEO, SweGaN. "Harnessing the challenges and opportunities associated with the new era of semiconductor manufacturing, SweGaN's vision has become clearer than ever – to build a sustainable, smart and green manufacturing for the materials that can enhance connectivity, security, and mobility of the future."