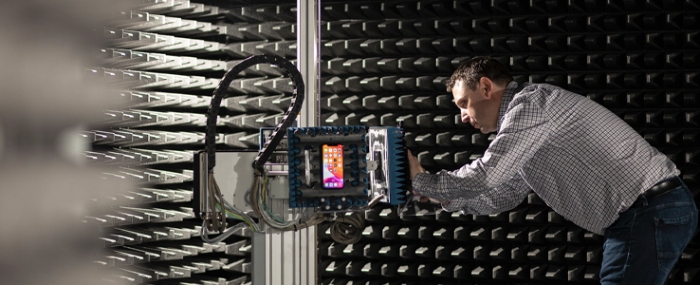 Business |
Apple injects €1 billion to expand German design centre
Apple is accelerating its investment in Europe and Germany with an additional EUR 1 billion to expand its Silicon Design Centre. Three new R&D facilities will deepen the company's presence in Munich.
The company states in a press release that it will invest an additional EUR 1 billion in German engineering over the next six years as it looks to expand its Silicon Design Centre in central Munich. This is on top of the company's previous 1 billion euro investment commitment from 2021.
"Our Munich engineering teams are on the cutting edge of innovation, helping imagine new technologies at the heart of the products we make," says Tim Cook, Apple's CEO, in the press release.
Munich is already Apple's largest engineering hub in Europe, and the additional investment will fortify that fact. The company will design and construct a research facility at Seidlstrasse. With significant lab space, which according to the company will enable its R&D teams to come together in new ways, enhancing collaboration and innovation.
The Munich-based teams have contributed to custom silicon designs used in the latest Apple products, as well as critical cellular and power management innovations. This includes the new MacBook Pro featuring M2 Pro and M2 Max, Apple's next-generation Mac silicon.
"Our R&D teams in Munich are critical to our efforts to develop products delivering greater performance, efficiency, and power savings," explains Johny Srouji, Apple's senior vice president of Hardware Technologies. "The expansion of our European Silicon Design Centre will enable an even closer collaboration between our more than 2,000 engineers in Bavaria working on breakthrough innovations, including custom silicon designs, power management chips, and future wireless technologies."
But Apple isn't just building a new facility at Seidlstrasse. The teams in Munich will occupy several additional R&D spaces at Denisstrasse and Marsstrasse as part of the Silicon Design Centre expansion. The three new sites are located across the street from Apple's recently opened R&D facility at Karlstrasse, creating an "Apple hub" in the city.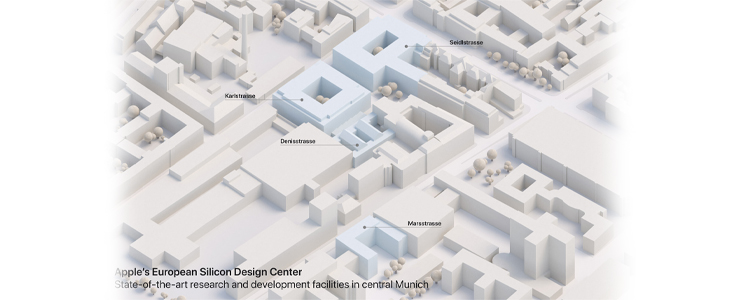 Together with engineering sites at Arnulfstrasse and Hackerbrücke, the new facilities form Apple's European Silicon Design Centre, centrally located in Munich's Maxvorstadt neighbourhood.
The company has grown by over 80 percent in Germany over the past five years, and has added more than 1,600 team members in the past three years alone.