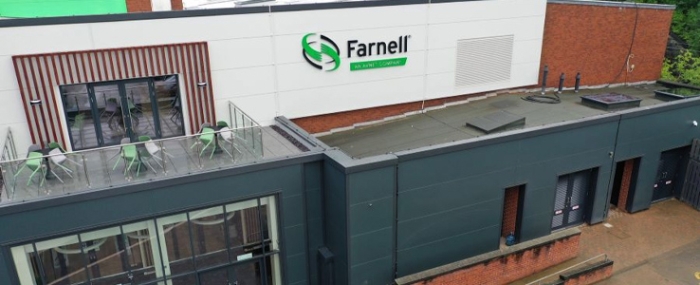 Components |
Farnell expands agreement with ams OSRAM
Farnell and ams OSRAM have strengthened their global partnership to bring-to-market a range of new technologies and selected optical solutions for the automotive, consumer, industrial and healthcare sectors.
"We are committed to supporting our global supplier partners to launch new products and enhance our existing portfolio to meet the evolving needs of our customers. ams OSRAM's dedication to innovation is supported by a robust product line that enables design engineers to create highly compact, accurate and efficient low-power solutions that can be used across different industries to meet market demand," says Simon Meadmore, Vice President of Product and Supplier Management at Farnell in a press release.
Design engineers will benefit from ams OSRAM's broad portfolio of complete optical solutions with the addition of new proximity, temperature and vital sign monitoring sensors and a comprehensive range of LEDs, photodiodes and infrared emitters.
"We are very pleased to extend our distribution agreement with Farnell and look forward to a successful long-term partnership. With our cutting-edge products available globally, we can offer complete optical solutions for sensing, visualisation and lighting applications from a single source. Farnell's complementary portfolio provides best value for our customers in the automotive, consumer, industrial and healthcare sectors," adds Pierre Laboisse, Executive Vice President, Global Sales and Marketing at ams OSRAM.