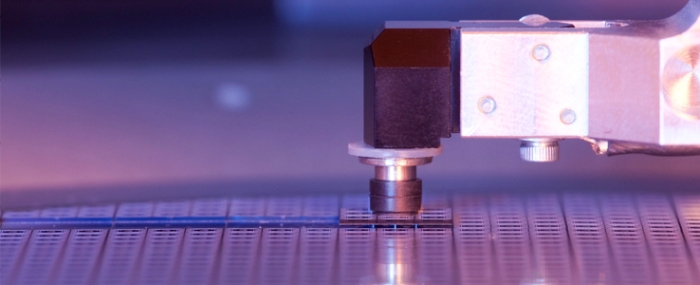 Business |
Kulicke and Soffa expands with the addition of Advanced Jet Automation
Kulicke and Soffa has acquired Advanced Jet Automation, including the material business and assets formerly owned by its affiliate, Samurai Spirit Inc., a developer and manufacturer of high-precision micro-dispensing equipment and solutions in Taiwan.
The closure of the acquisition broadens the company's existing semiconductor, electronic assembly and advanced display portfolio, thus increasing opportunities across several growth areas including mini and micro LED, which support both backlighting and direct-emissive approaches.
The acquired dispense technology currently supports advanced backlighting production in a high-volume, high-accuracy environment and is complementary to K&S' existing display portfolio. Beyond advanced display, the dispense equipment market, which collectively includes both semiconductor and electronics assembly opportunities, is adjacent to several other K&S businesses serving the general semiconductor, automotive, LED, and memory end-markets. This total available dispense market is projected to be USD 2.6 billion in the calendar year 2026.
AJA will operate as a business unit of Kulicke & Soffa, leveraging the group's global sales and distribution network, operational capabilities, and R&D competencies.
"This strategic acquisition accelerates our long-term roadmap and future growth potential supporting exciting new technology transitions. AJA's unique competencies and proprietary technology in high-precision dispense complement our market-leading advanced display, advanced packaging and electronics assembly solutions," says Chan Pin Chong, Kulicke & Soffa's Executive Vice President and General Manager, Products & Solutions, in a press release.