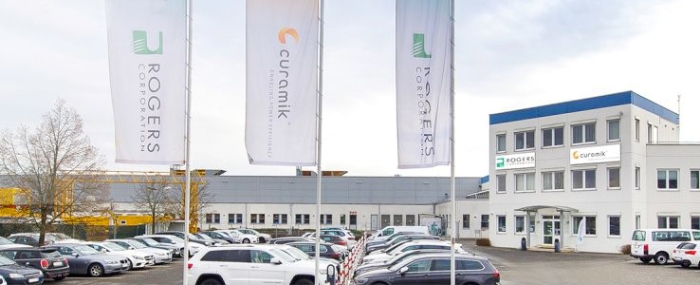 Business |
Rogers to streamline operations, reducing global workforce by 7%
Rogers Corporation is launching additional actions aimed at improving the company's cost structure, streamlining operations and driving significant improvements in operating margin for 2023.
"As we navigate the current challenging market environment, Rogers remains committed to taking decisive action to lower costs and improve profitability. The actions announced today, coupled with the initiatives we outlined in December, reflect that commitment," says Colin Gouveia, President and Chief Executive Officer of the Company, in a press release detailing the actions.
By making selective investments and actively managing its costs, Rogers expect to deliver both top-line growth and improved operating margins.
To reach this the company says that it will be divesting a non-core, low-margin, rubber product line in the Elastomeric Material Solutions business unit by the end of the first quarter of 2023. A primarily non-cash charge of USD 27 million was recorded in the fourth quarter of 2022 related to the transaction. Revenues from this product line were approximately USD 18 million in 2022.
Adding to this the company says that it will be optimizing the manufacturing footprint of the Advanced Electronic Solutions' laminate circuit materials business, including exiting the Price Road facility in Arizona. Exiting the Price Road facility resulted in a primarily non-cash charge of USD 40 million in the fourth quarter of 2022.
Rogers says that it is also looking to make targeted reductions in corporate and manufacturing employee-related expenses, professional service fees and discretionary expenses – without specifying further what this means in practice.
These actions are in addition to the cost reduction initiatives that the company outlined during a public investor call on December 8, 2022. Rogers believes that these actions combined will result in a reduction of about 7% of the company's global workforce and a significant decrease in other manufacturing costs and operating expenses.