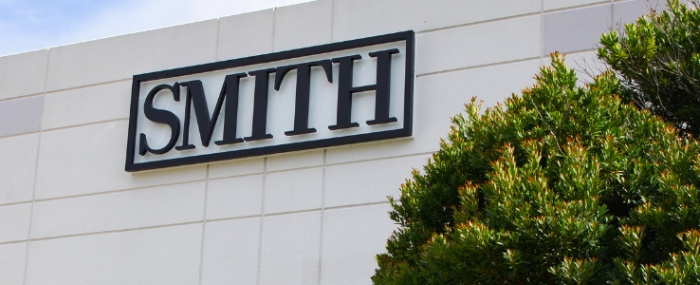 Business |
The semiconductor industry has grown, and so has Smith
The distributor increased its workforce by 60% and doubled its annual revenue in EMEA in 2022.
Smith says that it stimulate significant growth across the EMEA region in 2022, including new and expanded sales offices, major investments in component testing and inspection, a 60% increase in the total workforce, and more than doubling the previous year's annual revenue.
"As the semiconductor industry has grown and changed, Smith has been there to support our customers and address their unique needs, and our products and services will continue to evolve to keep Smith on the leading edge of Europe's booming technology market," says Cleat Kimbrough, President, EMEA at Smith in a press release.
The European automobile market was severely impacted by the recent semiconductor shortage, and Smith's customers in the automotive market were not exempt. However, Smith's proactive solutions managed to lessen the impact of these difficulties and develop key opportunities in the region.
"The global semiconductor shortage hit automotive manufacturers, many of whom are in the DACH region, especially hard over the last two years," explains Fabio Gimondi, Managing Director, DACH at Smith. "Meanwhile, other high-risk applications, like medical manufacturing, are also being heavily impacted by the shortages, and emerging industries, like renewable energy and industrial automation, are adding to the significant demand for semiconductors in EMEA."
To match this increase in demand, Smith opened a new office in Maidenhead, United Kingdom, and expanded its existing offices in Berlin, Germany, and Cluj-Napoca, Romania.
Cleat explains in the press release that the UK is a technological powerhouse in Europe and will be the next phase of the company's expansion.
Germany is home to Europe's largest economy and thus offers an abundance of opportunities. Smith opened its Berlin office in late 2021 – however, just six months later the company needed to relocate to a larger, more centralised space after tripling the location's staff size.
"The vast German technological and industrial markets hold endless opportunities for our expert trading teams to showcase our flexible and comprehensive supply chain solutions," says Fabio. "We are excited to continue growing our customer base and expanding Smith's footprint in the country."
But that's not all, Smith also expanded its office Romania during the year, increasing the space by 325 percent. The location opened in 2017 and has since quadrupled its workforce.
"Smith has become a major player in Romania and other nearby markets since opening our office six years ago, and we are well-positioned to continue building upon our successes," says Luciana Cuc, General Manager, Cluj-Napoca, in the press release
Smith's operational capabilities in the region also got some well-deserved attention. At the company's Amsterdam distribution centre, the headcount grew by 20% and the company invested in additional counterfeit-detection testing equipment to increase the facility's capacity by 50%.