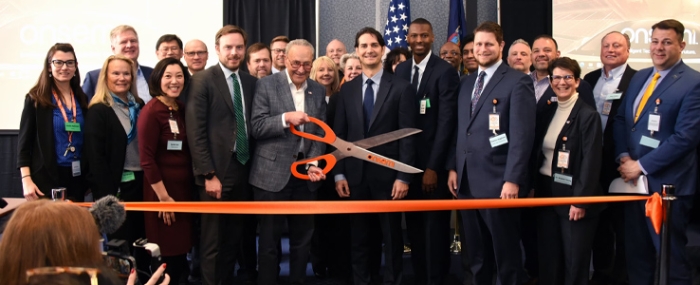 Business |
GF's East Fishkill site is now in the hands of onsemi
onsemi has completed its acquisition of GlobalFoundries' 300 mm East Fishkill (EFK), New York site and fabrication facility. The transaction added more than 1,000 technologists and engineers to the onsemi team.
Over the last three years, onsemi has been focusing on securing a long-term future for the EFK facility and its employees, making significant investments in its 300 mm capabilities to accelerate growth in the company's power, analog and sensing products, and enable an improved manufacturing cost structure.
The EFK fab is the largest onsemi manufacturing facility in the U.S., adding advanced CMOS capabilities – including 40 nm and 65 nm technology nodes with specialized processing capabilities required for image sensor production – to the company's manufacturing profile, a press release reads.
The transaction includes an exclusive commitment to supply GF with differentiated semiconductor solutions and investments in research and development as both companies collaborate to build on future growth.
With the recent passage of the Federal CHIPS and Science Act as well as the New York Green CHIPS Program, onsemi says that it will continue to evaluate opportunities for expansion and growth in East Fishkill.
"With the addition of EFK to our manufacturing footprint, onsemi will have the only 12-inch power discrete and image sensor fab in the U.S., enabling us to accelerate our growth in the megatrends of vehicle electrification, ADAS, energy infrastructure and factory automation. We look forward to working with Empire State Development and local government officials to find key community programs and educational partnerships that will allow us to identify, train and employ the next generation of semiconductor talent in New York," says Hassane El-Khoury, president and CEO, onsemi in the press release.